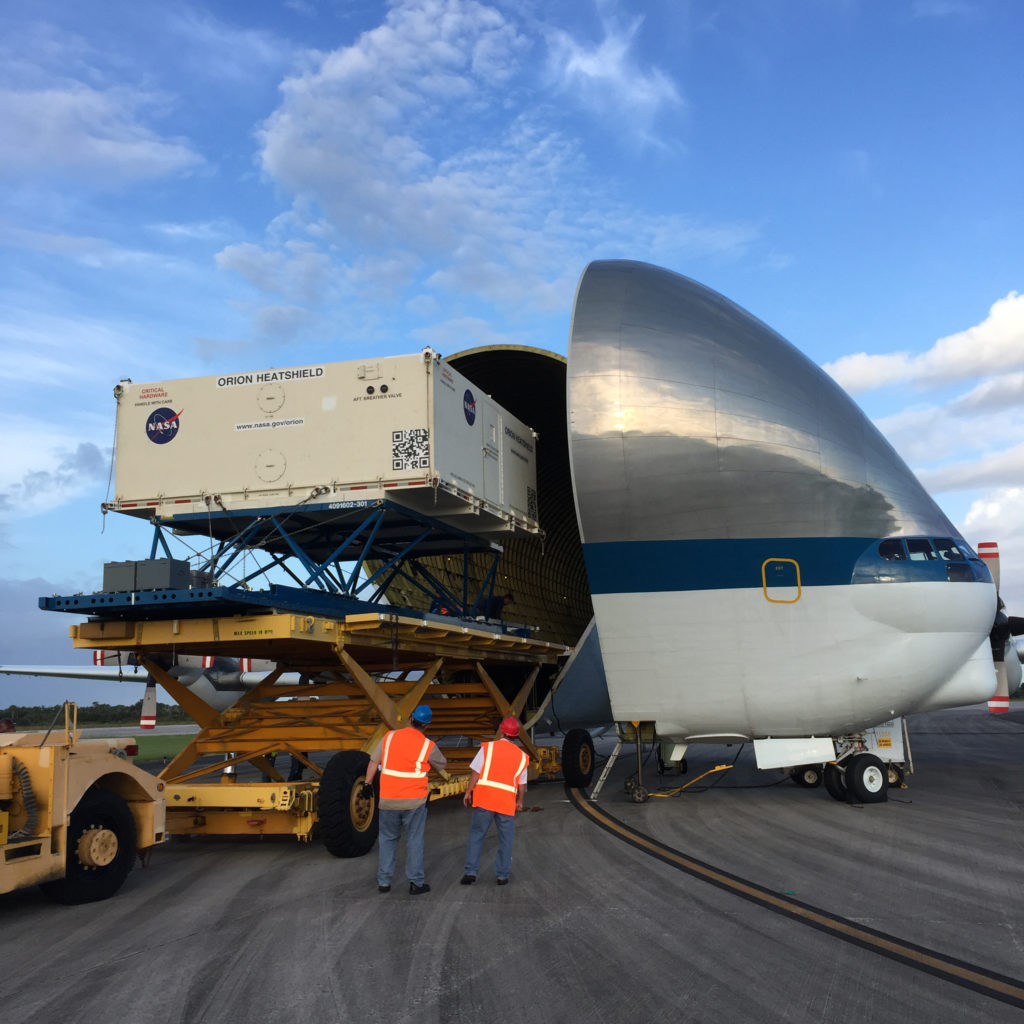 The heat shield that will protect the Orion crew module during re-entry after the spacecraft's first uncrewed flight atop NASA's Space Launch System rocket in 2018 arrived at the agency's Kennedy Space Center in Florida on Aug. 25. The heat shield arrived aboard NASA's Super Guppy aircraft at Kennedy's Shuttle Landing Facility, was offloaded and transported to the Neil Armstrong Operations and Checkout (O&C) Building high bay today.
The heat shield was designed and manufactured by Lockheed Martin in the company's facility near Denver. Orion's heat shield will help it endure the approximately 5,000 degrees F it will experience upon reentry. The heat shield measures 16.5 feet in diameter.
Orion is the spacecraft that will carry astronauts to deep-space destinations, including the journey to Mars. Orion will be equipped with power, communications and life support systems to sustain space travelers during their journey, and return them safely back to Earth.
For more information about Orion, visit: https://www.nasa.gov/exploration/systems/orion/index.html
Photo credit: NASA/Dimitri Gerondidakis