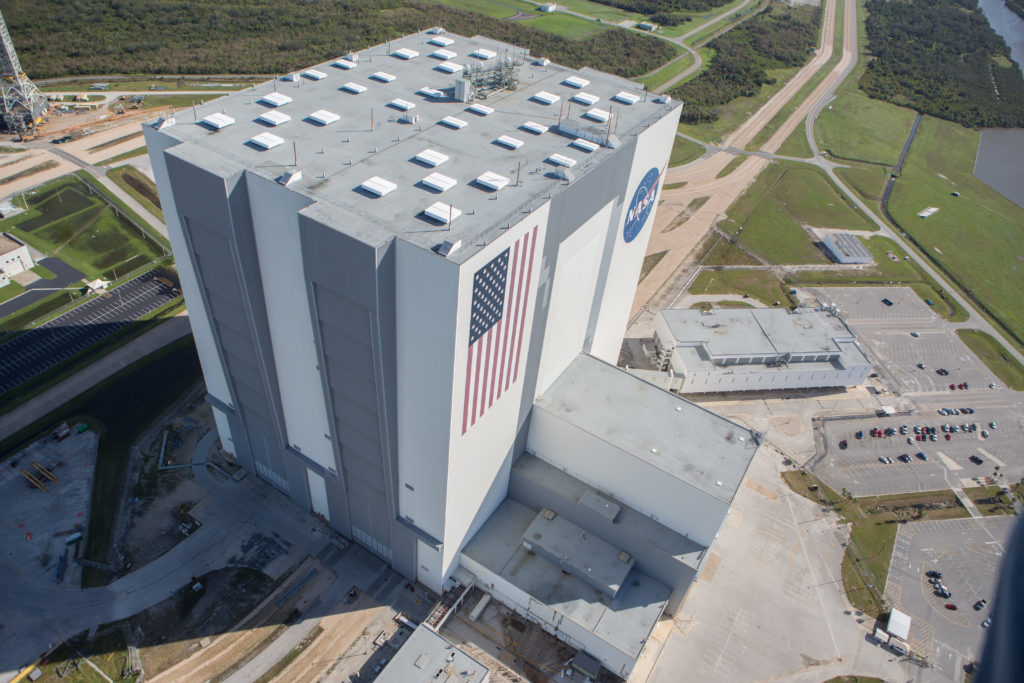 After the initial inspection flight Saturday morning, it was determined that the center received some isolated roof damage, damaged support buildings, a few downed power lines, and limited water intrusion.
Since safety is our utmost concern, teams of inspectors are going from building-to-building assessing damage.
Due to the complexity of this effort, teams need time to thoroughly inspect all buildings and roads prior to opening the Kennedy Space Center for regular business operations.
Not until after a full inspection of the center will a list of damaged buildings and equipment be available.  The next update will be available no earlier than Sunday afternoon.
For photos from today's aerial survey, go to Kennedy's Flickr page at flickr.com/nasakennedy
Photos credit: NASA/Cory Huston