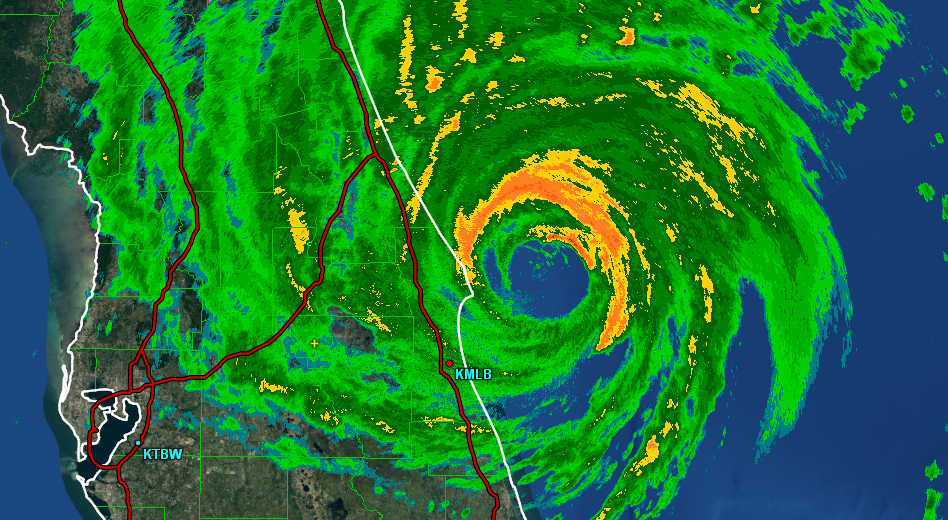 While residents of Florida's east coast listened to the wind and rain as Hurricane Matthew churned past on the morning of Friday, Oct. 7, Kennedy Space Center's Damage Assessment and Recovery Team (DART) leaders were on the phone to discuss how the center was faring.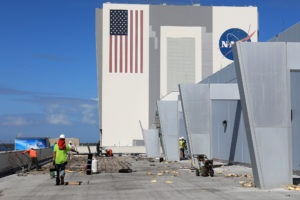 The eye of the powerful Category 3 storm passed just 20 to 25 miles east of Cape Canaveral Air Force Station, with Kennedy's Launch Pad 39B near the western eyewall experiencing peaks gusts of 107 mile-per-hour winds.
The DART team's job: to identify and triage any damage or other safety issues, with the goal of returning the center to normal operations.
Read the full story at http://go.nasa.gov/2g1lMCL
(Pictured at right: A section of roof is repaired atop Kennedy's Operations Support Building II following damage caused by Hurricane Matthew. Photo credit: NASA/Kim Shiflett)