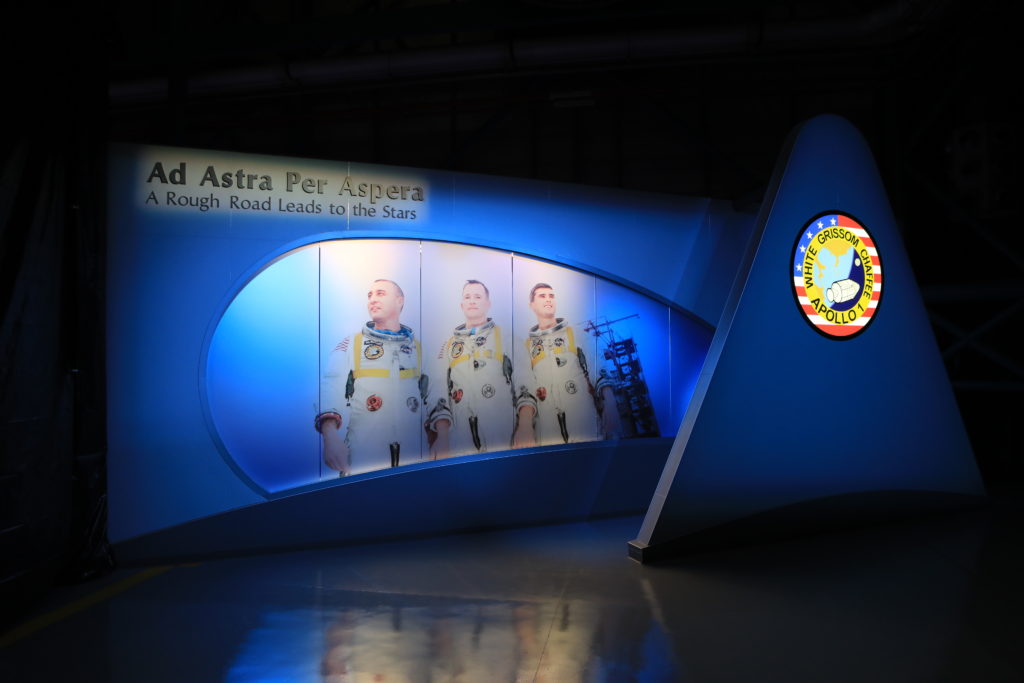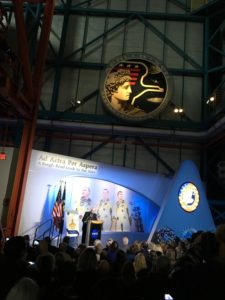 It's been 50 years since the crew of Apollo 1 perished in a fire at the launch pad, but the lives, accomplishments and heroism of the three astronauts are celebrated in a dynamic, new tribute that is part museum, part memorial and part family scrapbook.
Called "Ad Astra Per Aspera – A Rough Road Leads to the Stars", the tribute exhibit carries the blessings of the families of astronauts Gus Grissom, Ed White II and Roger Chaffee. It showcases clothing, tools and models that define the men as their parents, wives and children saw them as much as how the nation viewed them.
"Although the fire took place across the river on Launch Pad 34, their story didn't end there and their legacy lives on today," said Sheryl Chaffee, daughter of Roger Chaffee.
The tribute was dedicated during a ceremony at the Apollo/Saturn V Center at NASA's Kennedy Space Center in Florida on Friday, Jan. 27, on the 50th anniversary of the fatal fire. It stands only a few miles from the long-abandoned Launch Complex 34, the launch pad where the fire took place. The pad was dismantled in 1968 after the launch of Apollo 7.
Former astronaut Tom Stafford, who flew Gemini and Apollo missions, spoke during the dedication. Read the full details of the tribute
at http://go.nasa.gov/2kBgtJT.
Top photo by NASA/Kim Shiflett