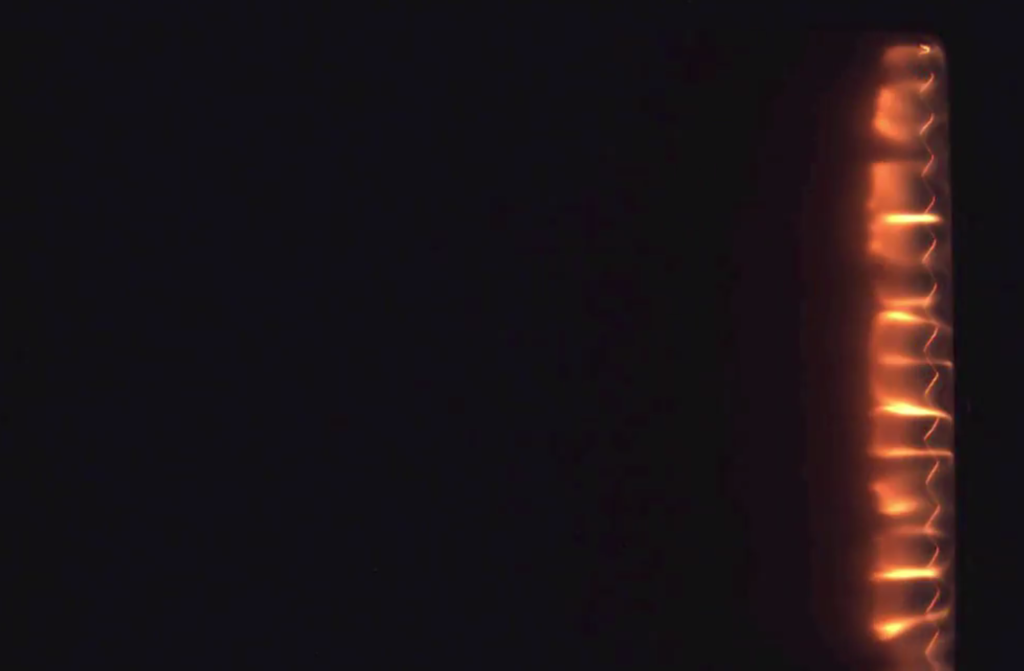 After setting a couple of large fires in space, it's almost time to send the third Spacecraft Fire Experiment, or Saffire, to the International Space Station. Saffire-III was recently integrated into the Cygnus spacecraft in Kennedy Space Center's Space Station Processing Facility in Florida.
The experiment will fly to the station aboard Orbital ATK's seventh commercial resupply services mission to the space station. But it will have to wait until this summer to do its work. In June, the trash-filled Cygnus resupply vehicle departs the station with Saffire onboard and re-enters the Earth's atmosphere, and that's when a fire is lit — providing a unique environment for studying fires in microgravity.
The experiment lasts about two-and-a-half hours, of which 20 minutes is the actual burn. The flame will grow across a panel measuring .4 meters wide by 1 meter long. The oxygen concentration in the vehicle is nearly 21 percent by volume — the same as in the space station when the hatch is closed. The ignition is controlled from a ground station that will activate a hot wire along the upstream edge.
Saffires I and II successfully flew and operated on Orbital ATK's fifth and sixth contracted resupply missions respectively. The next generation of Saffire experiments are being designed now to fly starting in 2019. These experiments will advance capabilities for flammability tests and provide a testbed for the technology development of devices that detect gases and particulates from a fire, as well as scrub the atmosphere after a fire so it is safe for the crew to re-enter.
Understanding how to detect fires, how they spread, and how to clean up after them, is vital for ensuring crew safety and preventing fires in space.