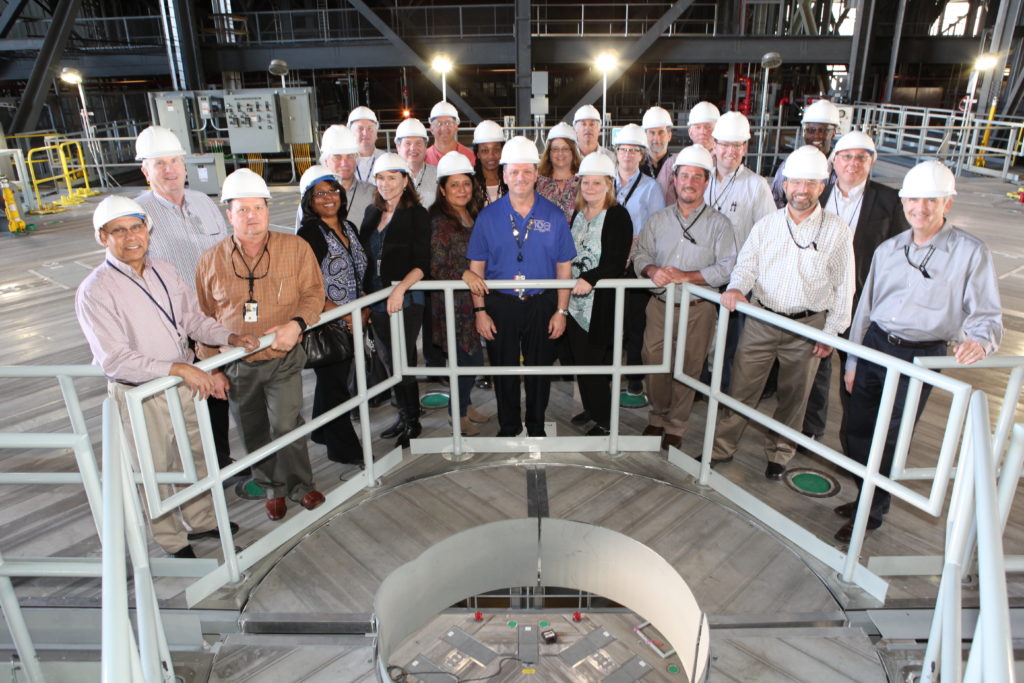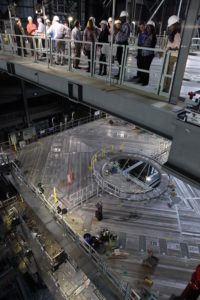 NASA's Engineering Management Board toured the integral areas of Kennedy Space Center on March 22 to help the agencywide group reach its goal of unifying engineering work across NASA. Pat Simpkins, Engineering director at Kennedy, led the tour which included directors from all of NASA's field centers and headquarters, including Dawn M. Schaible, NASA's deputy chief engineer.
The high bay where the Orion spacecraft is being assembled in the Neil Armstrong Operations and Checkout Building, the Launch Equipment Test Facility and the mobile launcher were highlighted during the visit as Simpkins showed elements of NASA's exploration-related work coming together.
The vast expanse of work platforms in the Vehicle Assembly Building also were shown to the engineers, along with other elements of processing for the Space Launch System rocket and Orion spacecraft.
The meeting provided the opportunity for the agency's engineering directors to collaborate on the implementation of technical capabilities, roles and responsibilities outlined in the agency's new operating model.