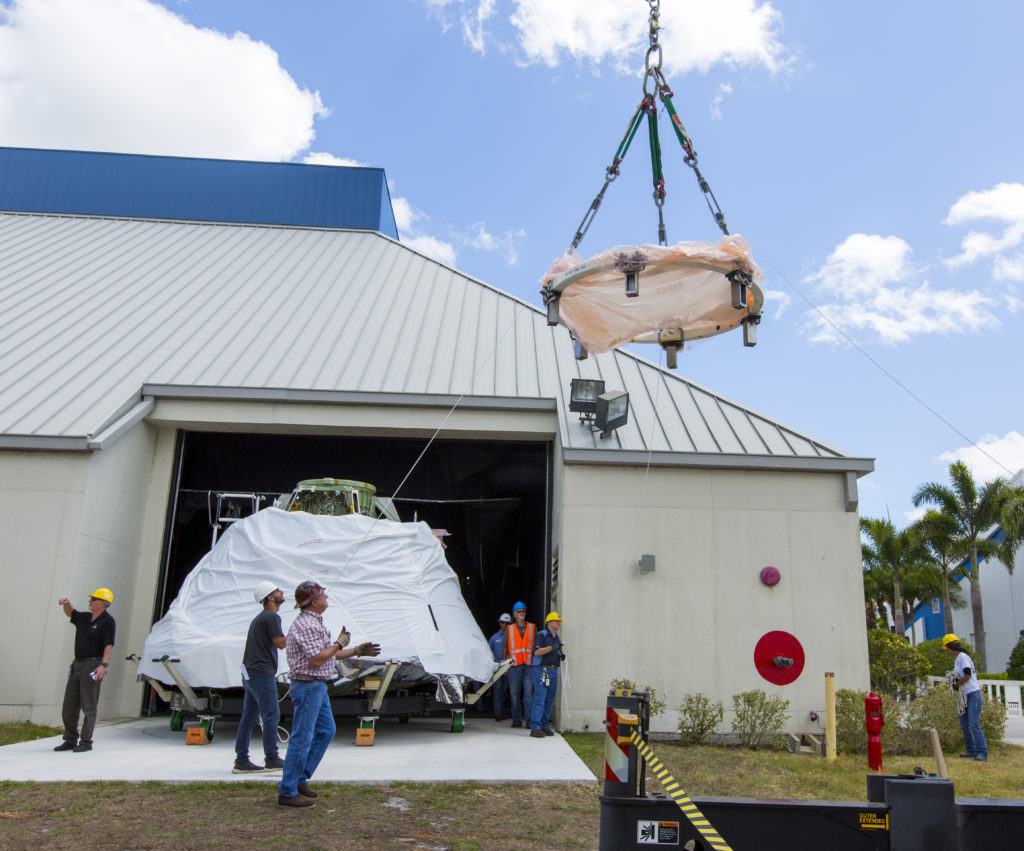 The Orion crew module that traveled into space beyond low-Earth orbit on Exploration Fight Test 1 (EFT-1) completed a different kind of trip this week at NASA's Kennedy Space Center in Florida.
Secured on a custom-made ground support equipment transporter, Orion was moved from the Neil Armstrong Operations and Checkout Building high bay to the Kennedy Space Center Visitor Complex, less than three miles down the road. The crew module will become part of the NASA Now exhibit inside the IMAX Theater at the visitor complex.
The Orion spacecraft launched atop a United Launch Alliance Delta IV rocket Dec. 5, 2014, from Space Launch Complex 37 at Cape Canaveral Air Force Station in Florida. The spacecraft built for humans traveled 3,604 miles above Earth, and is the first U.S. spacecraft to go beyond low-Earth orbit in 42 years. The Orion crew module splashed down approximately 4.5 hours later in the Pacific Ocean, 600 miles off the shore of California.