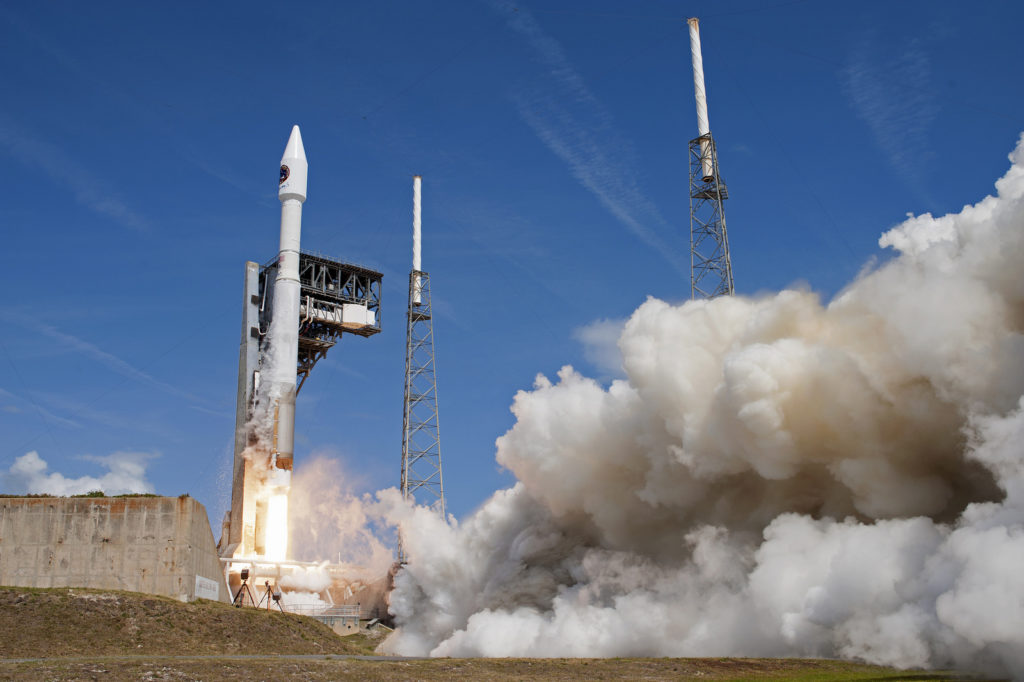 Orbital ATK's seventh cargo delivery flight to the station launched at 11:11 a.m. EDT Tuesday on a United Launch Alliance Atlas V rocket from Space Launch Complex 41 on Cape Canaveral Air Force Station in Florida. This is the fourth flight of an enhanced Cygnus spacecraft, and the third using the Atlas V launch system.
The on-time launch marked the conclusion of a smooth countdown and the beginning of a three-day pursuit of the International Space Station, where resident crew members await the arrival of the Cygnus spacecraft and its 7,626 pounds of scientific research materials, crew supplies and station equipment. Cygnus is due to arrive at the station early Saturday morning, April 22.
For further updates on the Orbital ATK CRS-7 mission, visit https://www.nasa.gov/orbital.