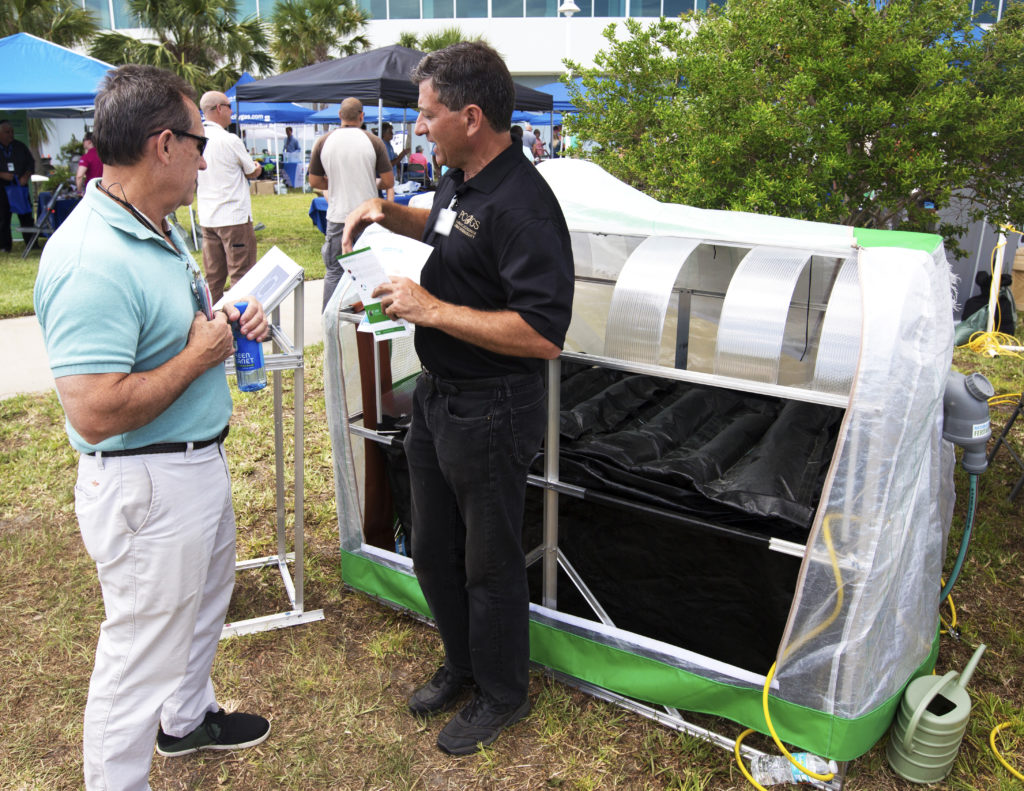 The theme for the 48th Earth Day could have been "making space for nature" as NASA's Kennedy Space Center hosted about 40 exhibitors who shared information on renewable energy, electric cars and Florida-friendly landscaping.
The event kicked off at the Operations and Support Building II on April 20, then moved to the Kennedy Space Center Visitor Complex on April 21, allowing employees and visitors to learn and benefit from an array of sources.
"Kennedy Space Center is dedicated to being really good stewards of the planet," said Jeanne Ryba of Kennedy's Environmental Management Branch. "Everyone seemed to enjoy and appreciate the caliber of vendors."
The celebration was designed to spread awareness of innovations that can contribute to sustainable living at work and at home.
Among the vendors was HomeBiogas who showed a biogas digester system that could convert any organic waste into clean cooking gas and high-quality liquid fertilizer.
"We are trying to get everyone to think more futuristically," said Rhiannon Roberts, the Internship Coordinator for the Patel College of Global Sustainability. "We eventually are shooting for galactic sustainability because that is where the future is at."
There also were natural conservation specialists showing ways to protect wildlife and Florida waters. Many employees took home plants that will help the environment.
Also included were representatives of the Merritt Island National Wildlife Refuge, Canaveral National Seashore, Brevard Zoo and General Motors. Other vendors shared information on Florida's expanded biking and hiking trails. Representatives from the Brevard Zoo showed the zoo's efforts to achieve sustainability, including a recycling program, enhanced sustainability signage within the zoo and assisting with special events to minimize waste.
Earth Day in the United States, first celebrated April 22, 1970, is held nationally each April to promote environmental awareness and appreciation. For more than four decades, NASA has been using the vantage point of space to increase the understanding of Earth and safeguard the future while improving lives.
"We like to think every day is Earth Day at Kennedy Space Center," Ryba said.