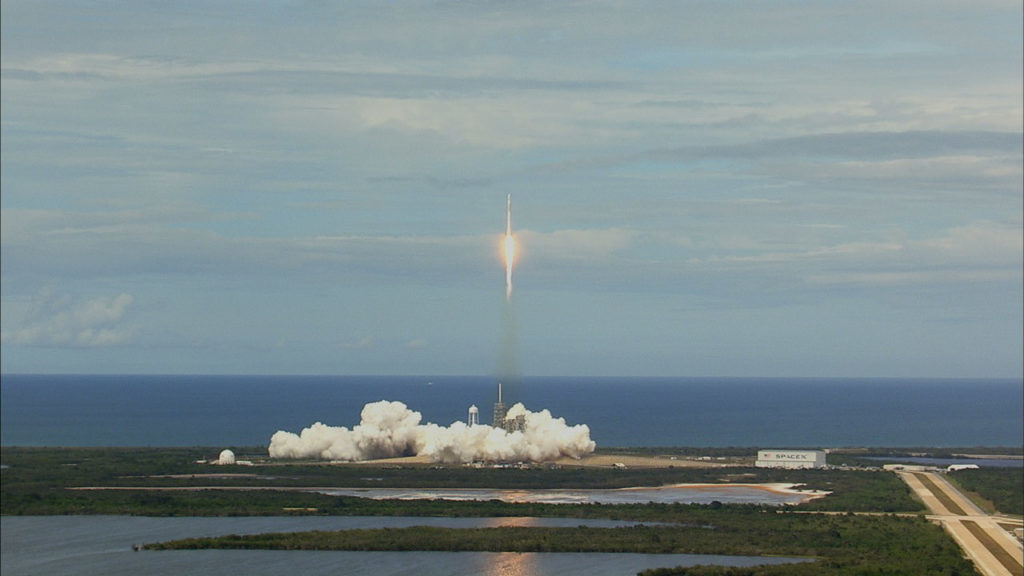 Liftoff of the SpaceX Falcon 9 rocket and Dragon spacecraft on a mission to deliver supplies to the International Space Station is scheduled for Monday, Aug. 14 at 12:31 p.m. EDT. This will be the company's twelfth commercial resupply mission to the orbiting laboratory.
The latest launch weather forecast remains essentially the same, with a 70 percent chance of favorable conditions at liftoff. Primary weather concerns will be cumulus clouds and flight through precipitation, although the early afternoon launch time is promising, according to the forecast discussion provided by the U.S. Air Force 45th Weather Squadron.
NASA, SpaceX and other launch and mission officials will participate in televised briefings today. A prelaunch news conference is planned for 2 p.m., followed by the "What's on Board" briefing at 3:30 p.m. Both will be broadcast on NASA TV — watch live at http://www.nasa.gov/ntv.
Join us tomorrow for live countdown coverage beginning at noon here on NASA's Launch Blog and on NASA TV.