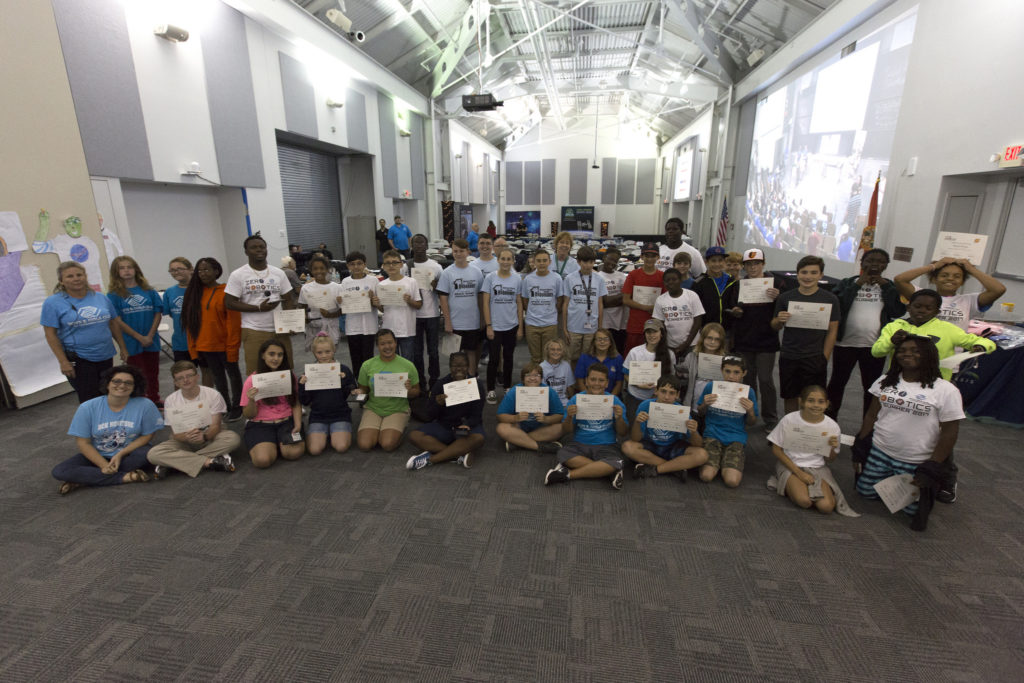 Teams of middle school-aged students from across the state of Florida gathered at NASA's Kennedy Space Center on Friday, Aug. 11, to see their robot-programming skills put to the test aboard the International Space Station. The occasion: the finals of the Zero Robotics Middle School Summer Program national championship.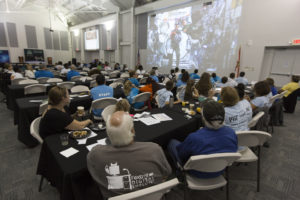 The five-week program allows rising sixth- through ninth-graders to write programs for small satellites called SPHERES (Synchronized, Position, Hold, Engage, Reorient, Experimental Satellites). Finalists saw their code tested using SPHERES on the space station, with the assistance of astronauts living and working aboard the orbiting observatory.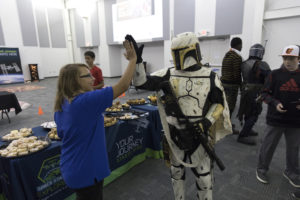 Adding to the fun were Sphero off-the-shelf programmable robots available for practice, a quantum levitation demonstration and a visit from Star Wars characters from the 501st Legion.
A total of 13 teams representing two countries and 12 states took part in the competition, with the winners hailing from West Virginia and Idaho.
Photos at right: Students and sponsors hear from astronauts aboard the International Space Station, shown on a big screen (top); a student high-fives a Star Wars character from the 501st Legion (bottom). Photo credits: NASA/Cory Huston
Save