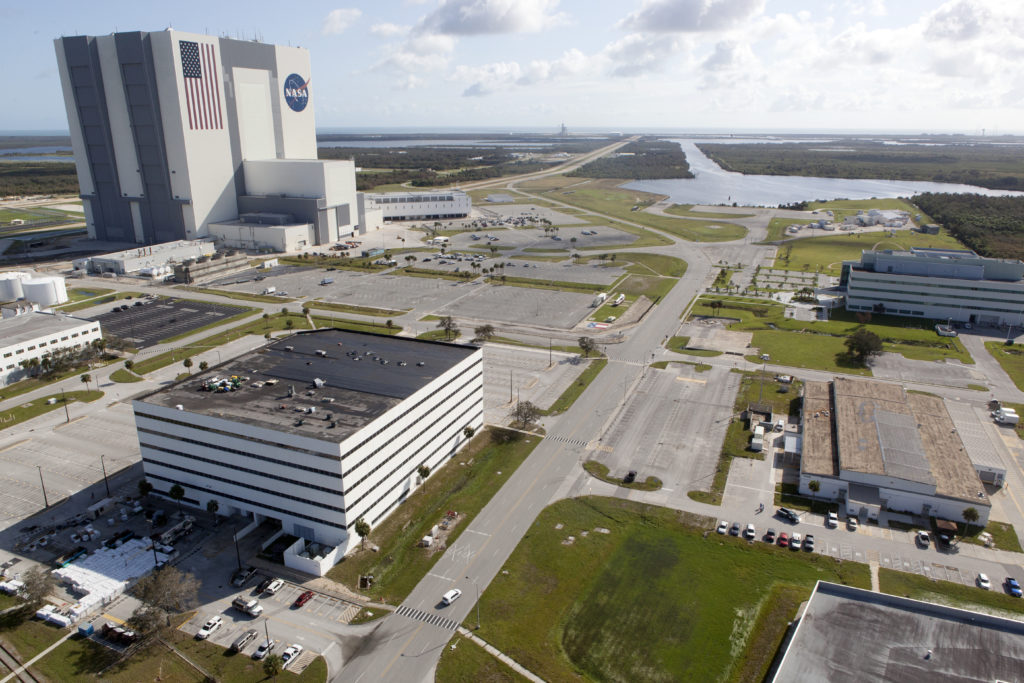 Facilities at NASA's Kennedy Space Center in Florida sustained a variety of damage as powerful Hurricane Irma churned past the spaceport Sunday, Sept. 10.
Center Director Bob Cabana joined the center's Damage Assessment and Recovery Team for a survey of the spaceport Tuesday. A damage assessment report will be compiled over the next several weeks after a full inspection of the center has been conducted.
The Kennedy Space Center will remain closed Wednesday, Sept. 13, as the DART continues its efforts to assess and mitigate any issues it finds in order to open and fully resume operations at the Kennedy Space Center.
The center currently is without water service.
Visit http://images.nasa.gov for photos taken during the damage assessment and recovery process.