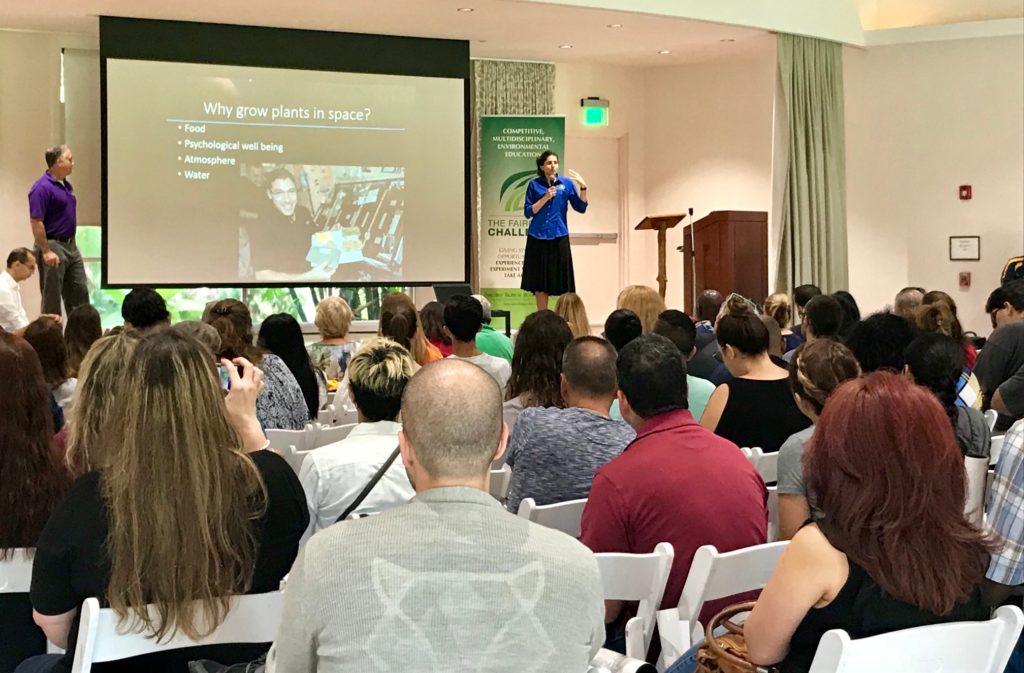 The annual 2017-2018 Fairchild Challenge Growing Beyond Earth recently kicked off at Fairchild Tropical Botanic Garden in Miami. For the past three years, plant researchers at NASA's Kennedy Space Center in Florida have been partnering with Fairchild to create STEM-based challenges for teachers and students in the area. More than 130 middle and high school teachers participated in the opening workshop Sept. 30. Kennedy scientists Dr. Gioia Massa and Trent Smith taught teachers about food production in space and NASA's Veggie plant growth system currently aboard the International Space Station.
Veggie is a system that allows astronauts to grow plants and crops — some of which they can eat. Veggie is an important demonstration of how NASA applies science across disciplines — in this case Space Biology to grow a healthy crop and Human Research to ensure astronauts remain healthy — to enable human space exploration.
At the end of the workshop, teachers received mini botany labs their students will use to participate in the project during the current school year. Each lab is meant to be managed like Veggie's hardware on station. Students have to follow research protocols set forth by NASA and Fairchild while testing factors that could influence plant growth, flavor and nutrition — all so they can help NASA pick the next crops to grow for the astronauts aboard the station.
Save