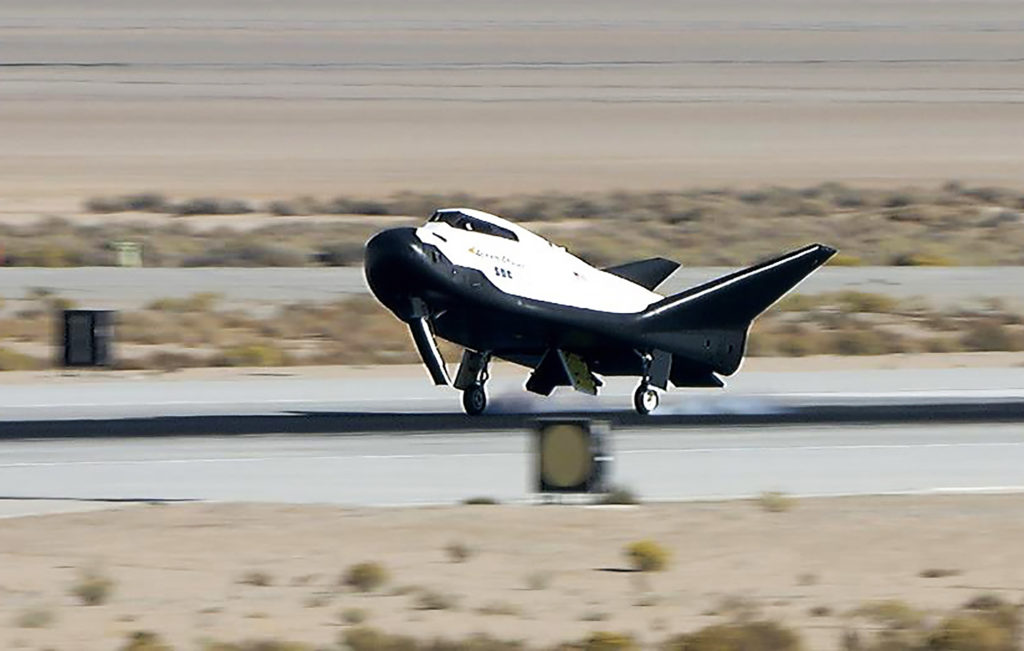 Sierra Nevada Corporation's Dream Chaser spacecraft recently glided to a successful landing at NASA's Armstrong Flight Research Center located on Edwards Air Force Base in California. Completion of Dream Chaser's free flight test on Nov. 11, 2017, was a major milestone under a space act agreement with NASA's Commercial Crew Program.
NASA selected Sierra Nevada Corporation, along with Orbital ATK and SpaceX, for the agency's second commercial resupply contracts to deliver critical science, research and technology demonstrations to the International Space Station from 2019 to 2024.
For the free flight test, a Columbia Helicopters model 234-UT heavy-lift helicopter carried aloft an uncrewed Dream Chaser test article, suspended at the end of a cable. The lifting-body, winged spacecraft had all the same outer mold line specifications as a flight-ready vehicle. A lifting body is a fixed-wing aircraft or spacecraft shaped so that the vehicle body itself produces lift.
After release, Dream Chaser glided on its own and landed in a manner similar to NASA's space shuttles.
"It is very exciting that Sierra Nevada Corporation successfully completed this important free-flight test," said Steve Stich, deputy manager NASA Commercial Crew Program. "The Dream Chaser team has done an amazing job preparing for and executing this test and the Commercial Crew Program has been with them along the way. The Flight computers and avionics systems are the same as the orbital vehicle so this test will pave the way for future landings for the International Space Station missions."
For the complete story on Dream Chaser's first free flight, read the full article at: https://go.nasa.gov/2huQdVo .