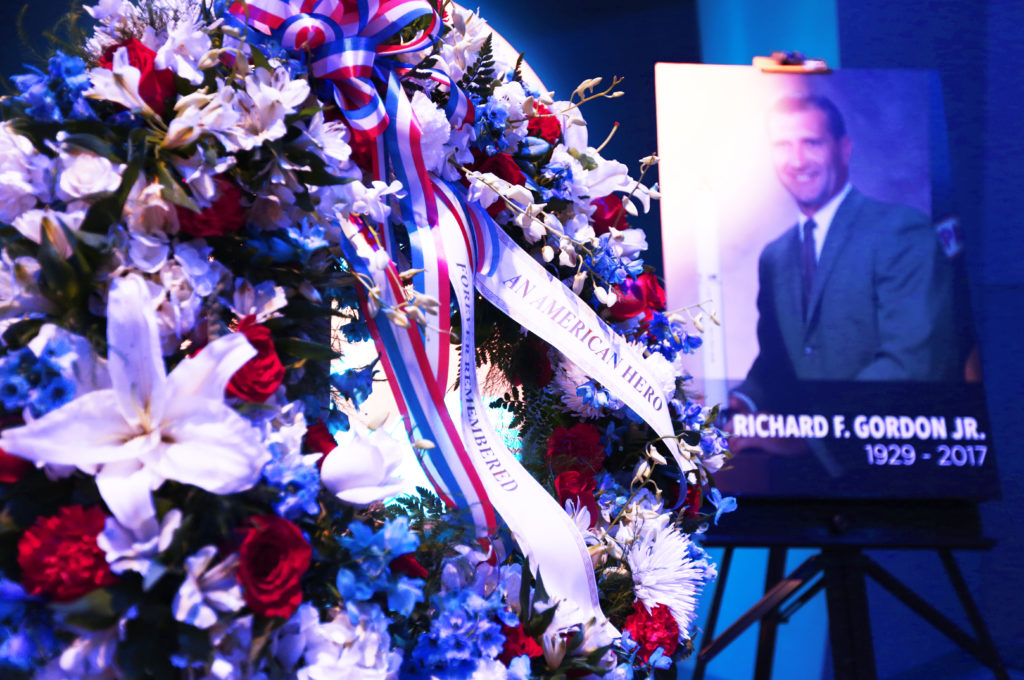 In memory of NASA astronaut Richard Gordon, a memorial wreath was placed in the Heroes and Legends exhibit at the Kennedy Space Center Visitor Complex. The brief ceremony took place on the morning of Nov. 9, 2017. Gordon died Nov. 6, 2017, in San Marcos, California at the age of 88.
"NASA and the nation have lost one of our early space pioneers," acting NASA Administrator Robert Lightfoot said in a statement. "We send our condolences to the family and loved ones of Gemini and Apollo astronaut Richard Gordon, a hero from NASA's third class of astronauts."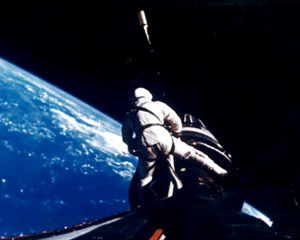 Gordon served as pilot with Pete Conrad on Gemini XI during Sept. 12-15, 1966. On that mission he performed two spacewalks during which he attached a tether from the Agena target vehicle to his spacecraft. Gordon and Conrad also set what was then a world altitude record of 850 miles.
Three years later, Gordon was command module pilot on the Apollo 12 Moon landing mission with Conrad as commander and Alan Bean as lunar module pilot. As Conrad and Bean landed on the Moon on Nov. 19, 1969, Gordon remained in lunar orbit just 60 miles above the surface, taking photographs and conducting experiments. Altogether, he spent more than 316 hours in space during his two space flights.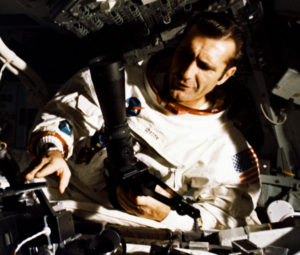 Gordon was born in Seattle, Washington in 1929. He went on to earn a bachelor's degree in chemistry from the University of Washington in 1951.
In 1953, Gordon became a naval aviator and attended the All-Weather Flight School and jet transitional training. Gordon attended the Navy's Test Pilot School at Patuxent River, Maryland, in 1957, serving as a flight test pilot until 1960.
Gordon was a member of the group of astronauts selected by NASA in October 1963.
After retiring from the agency and the U.S. Navy in 1972, Gordon served as executive vice president of the New Orleans Saints of the National Football League and held executive positions at several companies in the oil and gas, engineering and technology industries.
Gordon was inducted into the U.S. Astronaut Hall of Fame in March 1993. In November 2005, he was honored by NASA with an Ambassador of Exploration Award. NASA presented this prestigious recognition to those who flew in the nation's Mercury, Gemini and Apollo programs from 1961 to 1972. Ambassadors of Exploration help NASA communicate the benefits and excitement of space exploration.