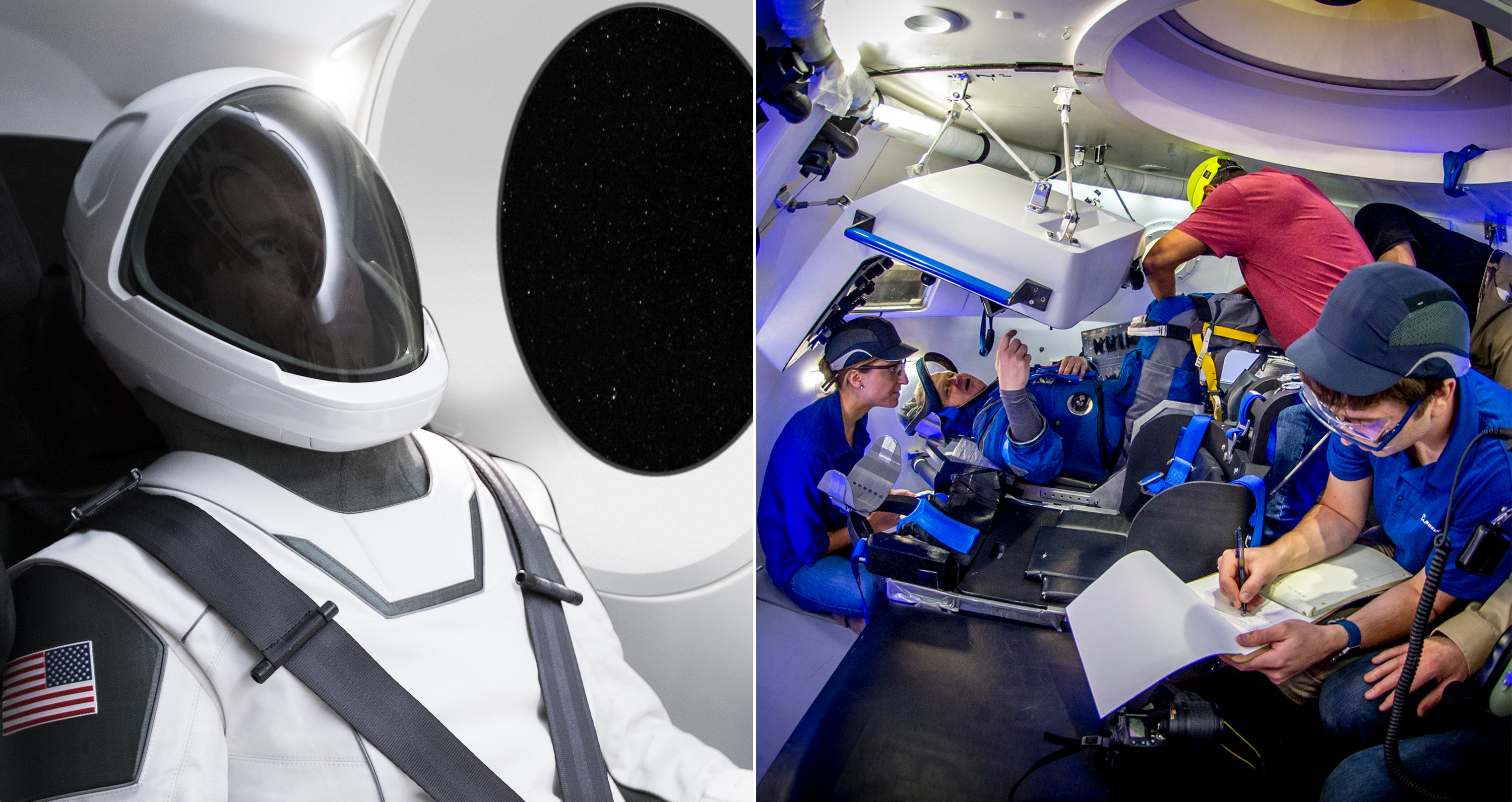 NASA's Commercial Crew Program and commercial partners, Boeing and SpaceX, made significant strides in 2017 to return human spaceflight to the United States. Each company continued to develop and test unique space systems to fly astronauts for the agency to and from the International Space Station. Both companies are targeting flight tests in 2018.
Here's the 2017 year in review:
Crew Rotation Missions Secured
NASA's Commercial Crew Program started the year by securing an additional four crew rotation missions from Boeing and SpaceX. The missions will carry astronauts to and from the International Space Station through 2024. The four additional missions fall under the Commercial Crew Transportation Capability contracts and bring the total number of crew rotation missions awarded to each provider to six. The missions will fly following NASA certification.
To meet NASA's requirements, the commercial providers must demonstrate that their systems are ready to begin regular flights to the space station. Two of those demonstrations are uncrewed flight tests, known as Orbital Flight Test for Boeing, and Demonstration Mission 1 for SpaceX. After the uncrewed flight tests, each company will carry out a flight test with crew prior to being certified by NASA for crew rotation missions.
The Crew
NASA's four astronauts training to fly the test flights on Boeing's Starliner and SpaceX's Crew Dragon spent time evaluating both providers' progress during 2017. The astronauts are learning about the systems, being fitted for spacesuits and readying for flight tests to and from the International Space Station.
The International Space Station
The International Space Station continued to prepare for the new commercial spacecraft to arrive. During Orbital ATK's resupply mission to the space station in November, the cargo spacecraft maneuvered above the Harmony module prior to its release. There, it gathered data relevant to future rendezvous and docking operations for U.S. commercial crew vehicles that will be arriving for a linkup to Harmony's international docking adapters. Other work included the space station crew installing and performing check-outs of a control panel on Harmony for the docking adapter.
Check out more progress – the full feature here:
https://www.nasa.gov/specials/CCP2017/