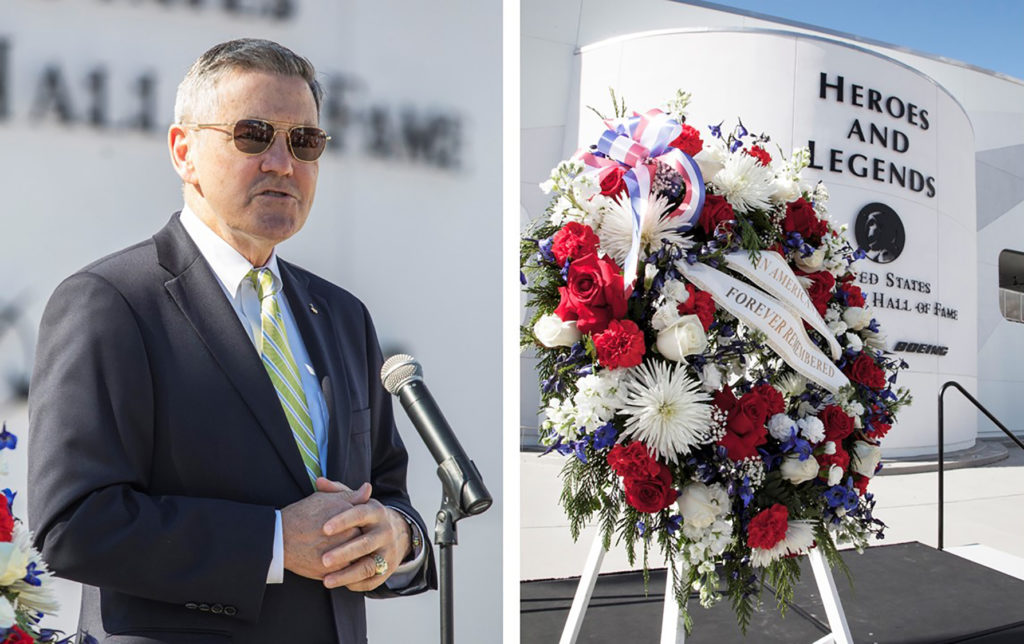 In memory of NASA astronaut John Young, Kennedy Space Center Director Bob Cabana placed a memorial wreath at the Heroes and Legends exhibit at the center's visitor complex. The brief ceremony took place on the afternoon of Jan. 11, 2018. Young died Jan. 5, 2018, at the age of 87 in Houston. He was the only astronaut to fly in NASA's Gemini, Apollo and Space Shuttle Programs.
"NASA and the world have lost a pioneer," acting NASA Administrator Robert Lightfoot said in a statement. "Astronaut John Young's storied career spanned three generations of spaceflight; we will stand on his shoulders as we look toward the next human frontier."
Cabana also praised Young for his constant focus on flight safety.
"He tried bringing attention to technical problems so they could be dealt with," Cabana said. "Safety was foremost in his mind. He knew we are in a very risky business, but he also knew the importance of paying attention to detail and always doing things right."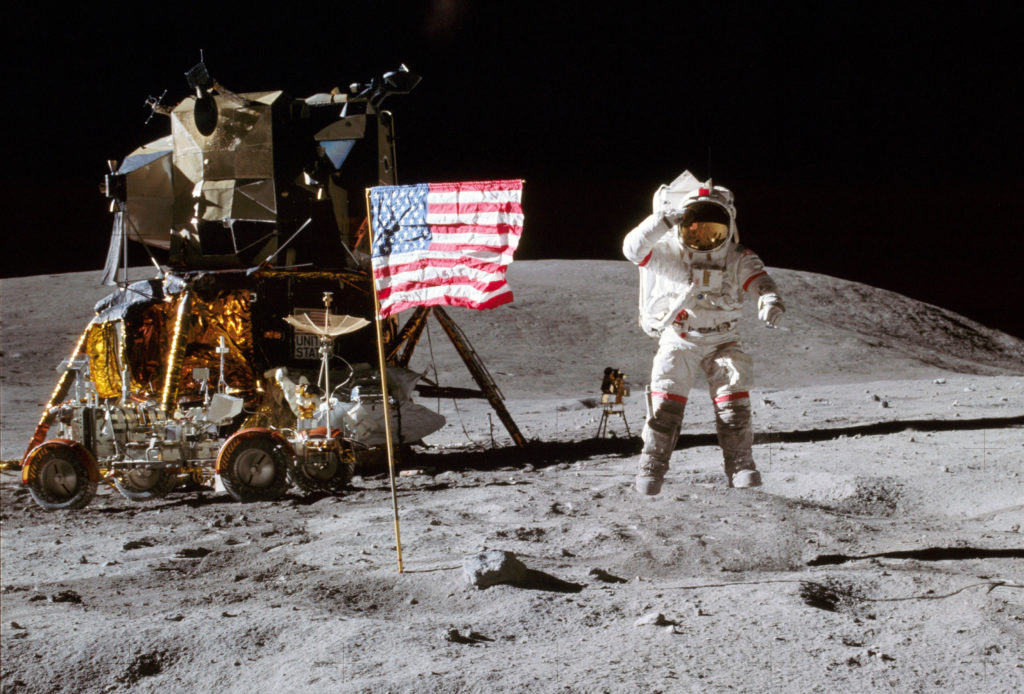 Young served as pilot on Gemini III, command pilot on Gemini 10, command module pilot for Apollo 10 and commander of the Apollo 16 moon landing mission.
Young was selected to command the first flight of the Space Shuttle Program, STS-1. He later was commander of STS-9, the first shuttle mission to carry the European Space Agency's Spacelab module. During STS-9, Young became the first person to fly in space a sixth time.
Among his many awards and honors, Young was inducted into the U.S. Astronaut Hall of Fame on March 19, 1993.
"John was one of that group of early space pioneers whose bravery and commitment sparked our nation's first great achievements in space," Lightfoot said. "But, not content with that, his hands-on contributions continued long after the last of his six spaceflights."
Photo credit: NASA/ Frank Michaux