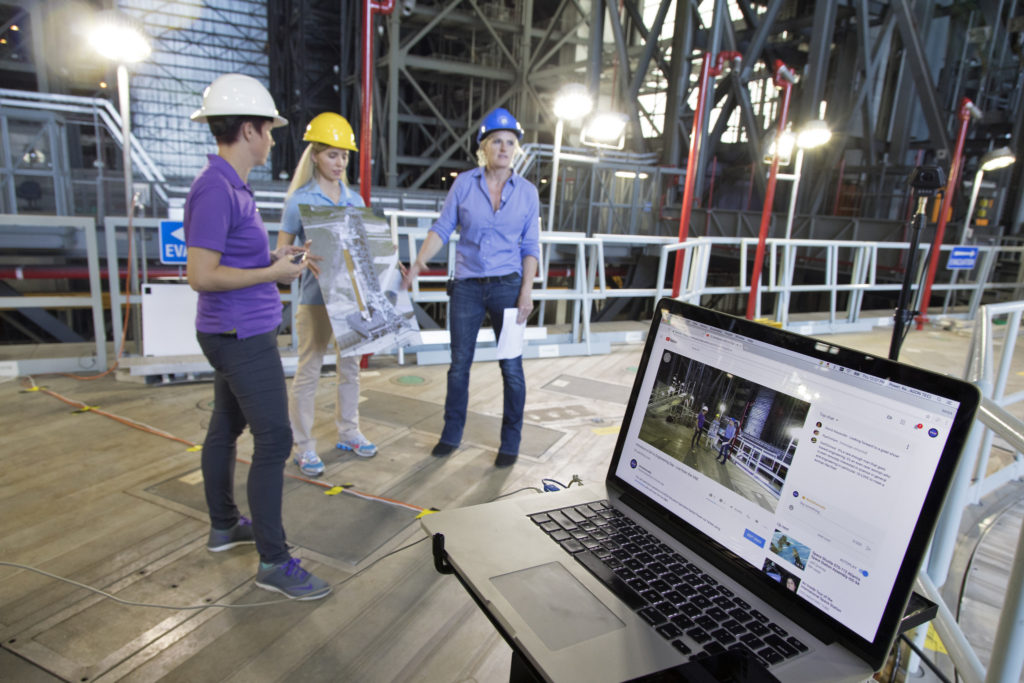 In celebration of Introduce a Girl to Engineering Day, thousands of students from throughout the nation participated in a virtual gathering that featured several female NASA scientists and technical experts.
The event was anchored at Kennedy Space Center in Florida, but hosted in "classrooms" on the agency's Digital Expansion to Engage the Public (DEEP) network, allowing students to speak with and ask questions of women working on the leading edge of science and technology. Among the NASA experts making presentations were Janet Petro, Kennedy's deputy director; Dr. Gioia Massa, life science project scientist for the Vegetable Production System (Veggie); and Janet Gobaira, Kennedy flight systems engineer, who also engaged with Spanish-speaking students.
"NASA recognizes the need to empower women and to utilize the full range of talented students across our country that will someday enter the workforce," Petro said.
"Women are already making huge contributions to STEM fields. Through this event, we are hoping to introduce students to just a few of the women at NASA who are making contributions and provide a behind the scenes glimpse of what it is like to be a woman working in STEM field."
Held Feb. 22, Introduce a Girl to Engineering Day was a part of National Engineers Week (Feb. 18-24) and coincided with the worldwide celebration of Girl Day.