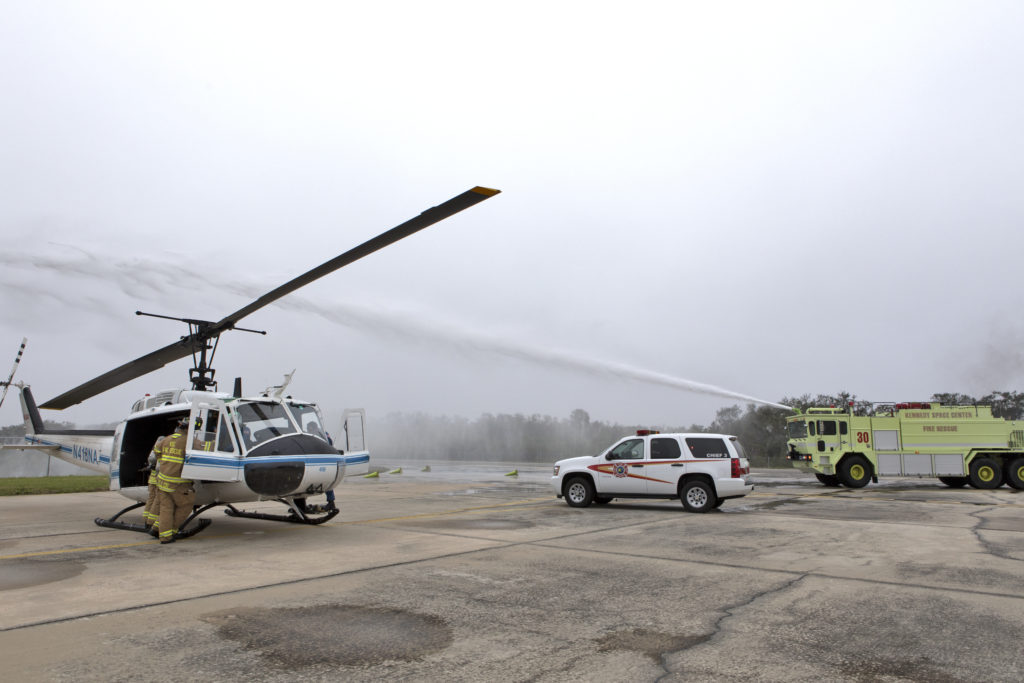 NASA's Kennedy Space Center's Flight Operations rehearsed a helicopter crash-landing to test new and updated emergency procedures on February 14.
Called the Aircraft Mishap Preparedness and Contingency Plan, the operation was designed to validate several updated techniques the center's first responders would follow should they need to rescue a crew in case of a real accident.
Personnel from NASA's fire, security and emergency management were joined by team members from center Safety and Mission Assurance departments and Space Florida, the state agency that operates the Shuttle Landing Facility for NASA, to participate in the simulation and communication tests.
The drill began with a distress call from the helicopter "crash site," near the northwest end of the Shuttle Landing Facility runway to the facility's control tower. The pilot, still inside the aircraft, was injured and his colleague unconscious.
The exercise was performed to gauge reaction times and identify and correct possible deficiencies in coordination and communications.
The operation concluded with the successful recovery of both pilots from the crash simulation area. The helicopter was left at the site to allow additional training for mishap investigators.