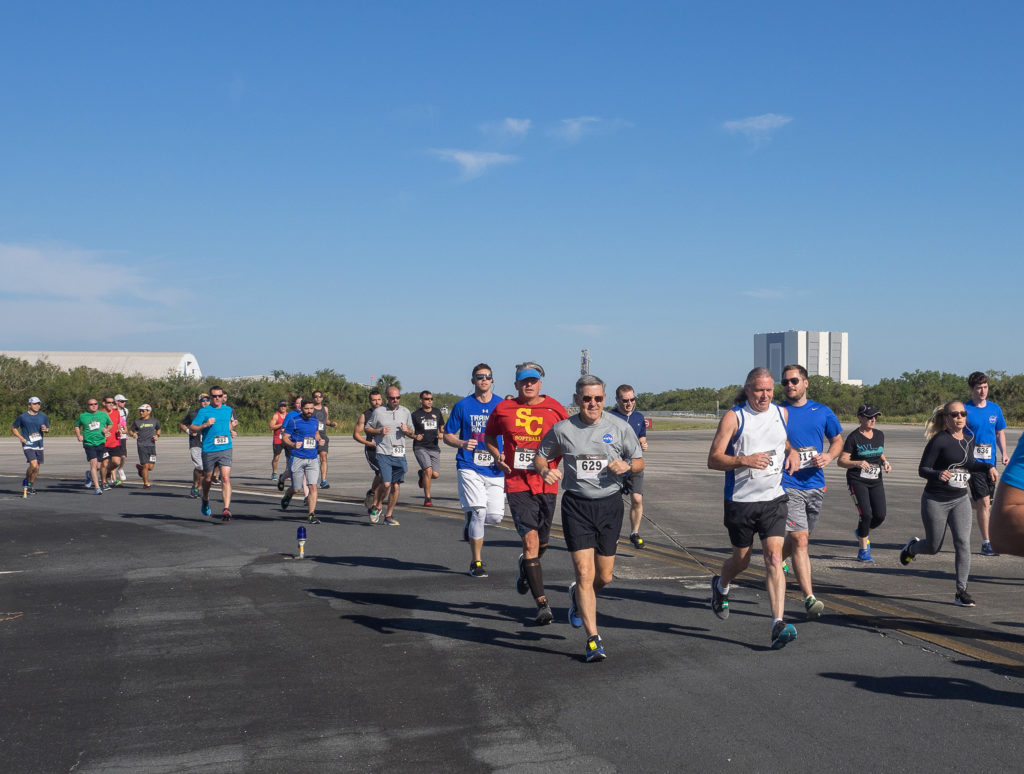 Led by Kennedy Space Center Director Bob Cabana, spaceport employees took part in an annual tradition Tuesday, March 13: the KSC Walk Run. It's NASA's version of the community fun run, but the race course – the Shuttle Landing Facility – is one of a kind.
Runners may choose between 10K, 5K and 2-mile options and take off down the runway alongside their colleagues in the spirit of friendly competition.
Open only to badged spaceport employees and their guests, the KSC Walk Run is a part of Safety and Health Days, a week-long event dedicated to fostering a culture of safety and wellness both at work and at home. A safe workplace and healthy workforce are key ingredients to successful missions.