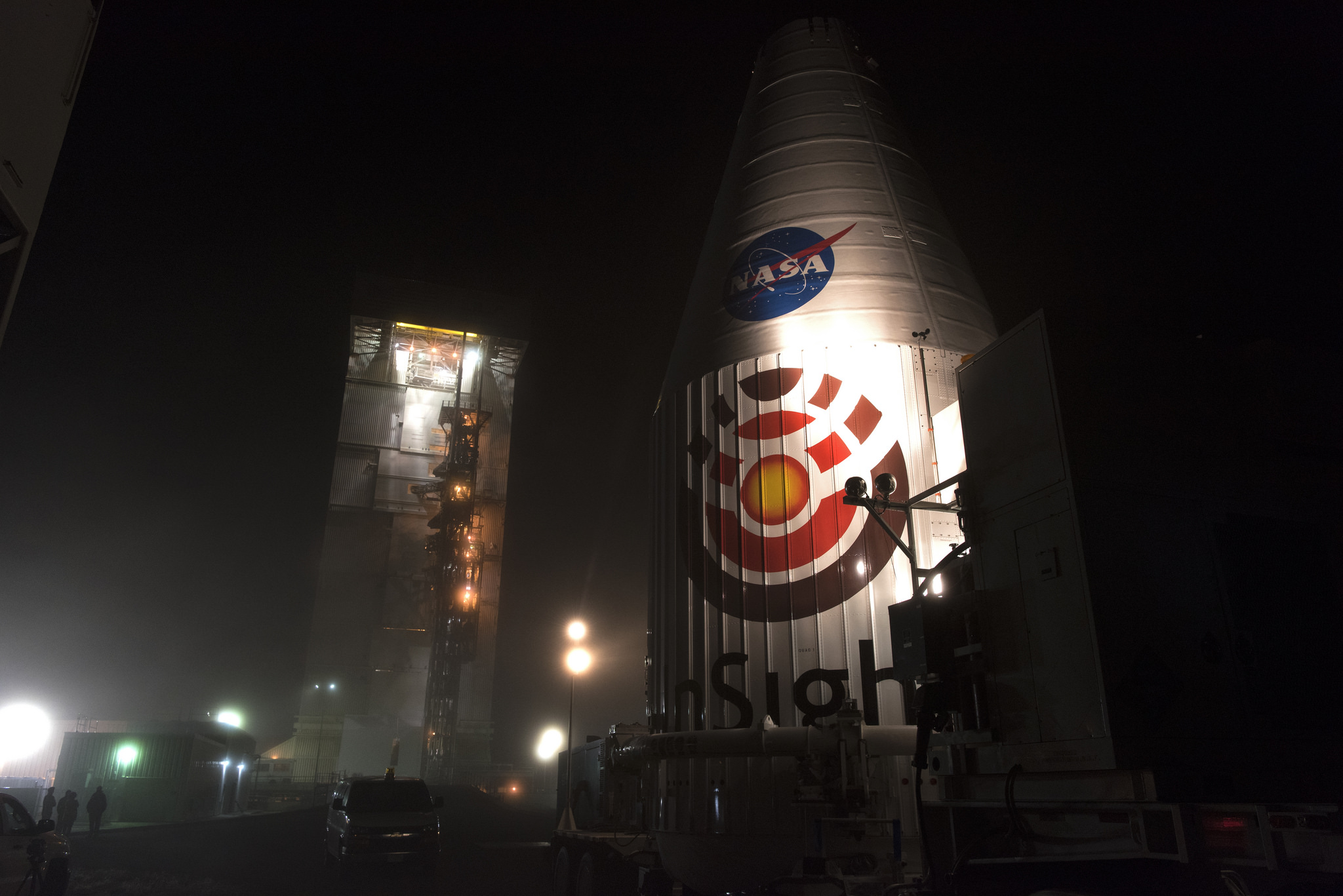 Tune in for the following InSight launch activites:
NASA EDGE live webcast on NASA TV and social media, May 5, 2:30 a.m. EDT (May 4, 11:30 p.m. PDT)
NASA TV: www.nasa.gov/nasalive
NASA EDGE Facebook: www.facebook.com/nasaedgefan
NASA EDGE YouTube: www.youtube.com/user/NASAedge
NASA EDGE Ustream: www.ustream.tv/nasaedge
InSight Live Launch Coverage on NASA TV, May 5, 6:30 a.m. EDT (3:30 a.m. PDT)
Watch the InSight live launch coverage on NASA TV at: www.nasa.gov/nasalive.
NASA's next mission to Mars – the Interior Exploration using Seismic Investigations, Geodesy and Heat Transport spacecraft (InSight) – is scheduled to launch as early as Saturday, May 5, from Vandenberg Air Force Base in California. InSight's liftoff aboard a United Launch Alliance Atlas V rocket from Space Launch Complex-3 is targeted for 7:05 a.m. EDT (4:05 a.m. PDT) at the opening of a two-hour launch window, making it also the first interplanetary mission to take off from the West Coast.
This is the third mission in the robust schedule for NASA's Launch Services Program this year, launching six missions in just six months, with six different rocket configurations, from six launch sites.