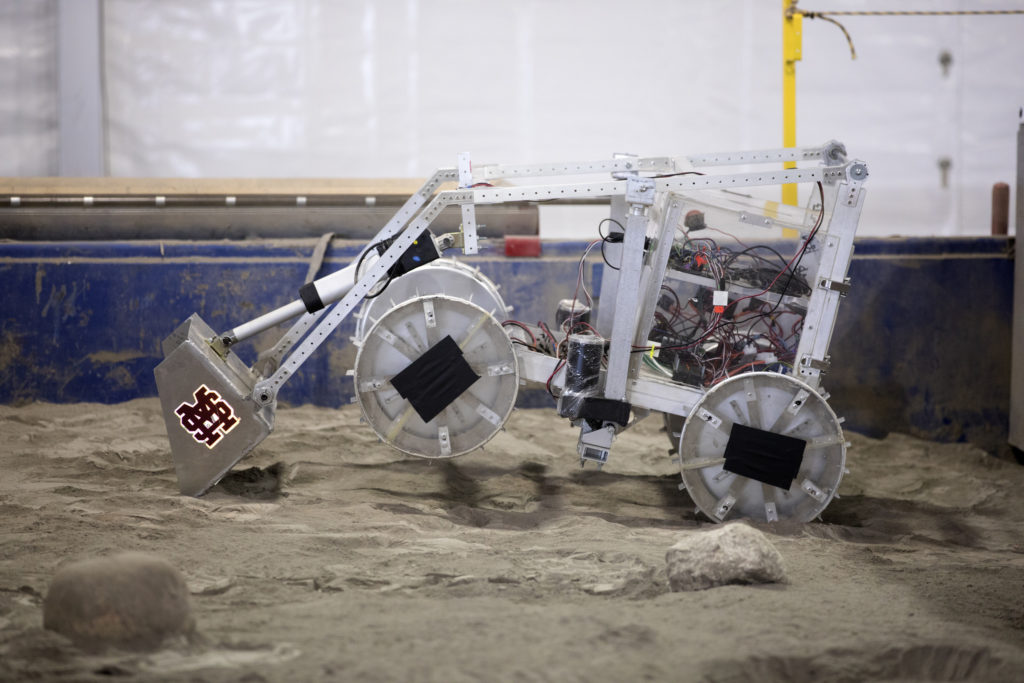 The robots are coming! Forty-five teams of undergraduate and graduate students, from universities and colleges throughout the U.S., are expected to soon descend upon NASA's Kennedy Space Center Visitor Complex in Florida with their uniquely designed robotic miners, in all shapes and sizes. They will compete May 16-18 in the agency's 2018 Robotic Mining Competition (RMC).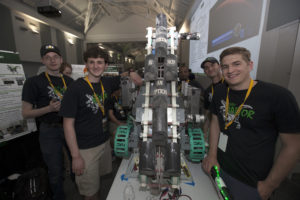 Each team's robot will traverse and excavate the simulated Martian regolith, seeking to mine and collect the most regolith within a specified amount of time. Teams also are required to submit a Systems Engineering Paper, perform STEM Outreach in their communities and provide a presentation and robot demonstration.
The competition will conclude May 18 with an evening awards ceremony at the Apollo Saturn V Center. A list of winners will be available by May 21 at http://www.nasa.gov/nasarmc.
Watch the RMC competition live at http://bit.ly/nasarmc.
The Robotic Mining Competition is a NASA Human Exploration and Operations Mission Directorate project designed to encourage and retain students in science, technology, engineering and math, or STEM fields. The project provides a competitive environment to foster innovative ideas and solutions that could be used on NASA's deep space exploration missions.
For more information on the RMC, associated activities and social media, visit http://www.nasa.gov/nasarmc.