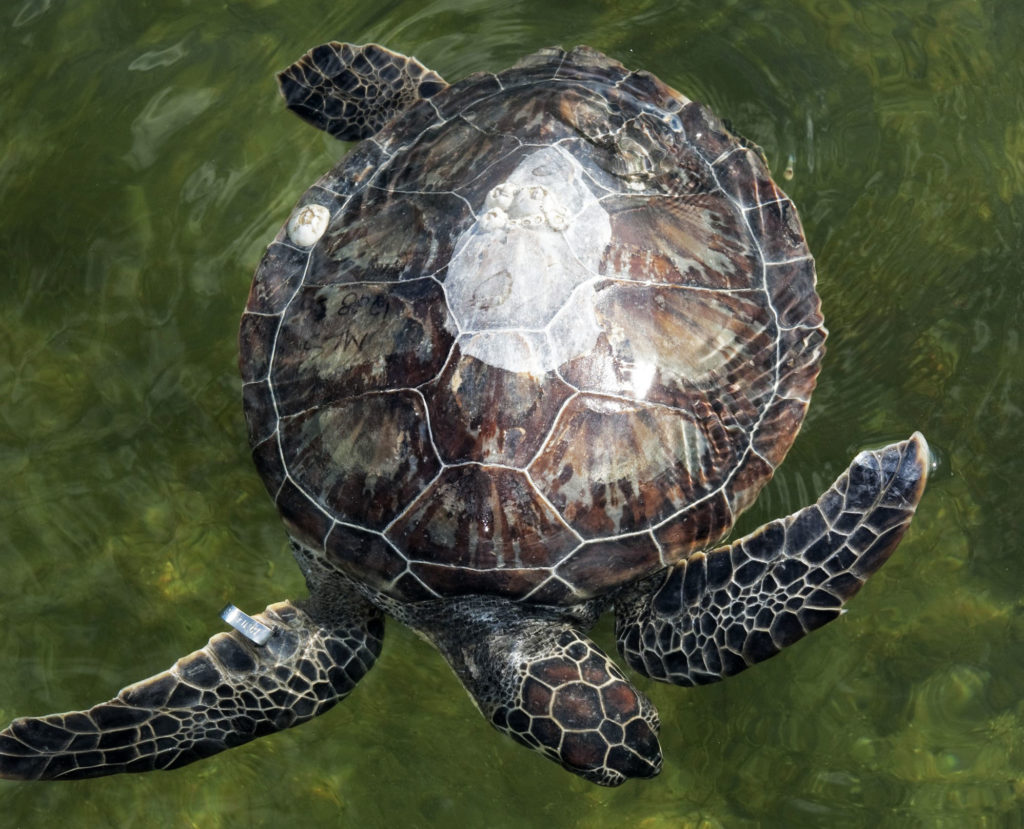 Cinco de Mayo, Mother's Day and Memorial Day are all things associated with May. As many Floridians know, the fifth month signifies another important occurrence: the start of sea turtle nesting and hatching season.
Sea turtles are prevalent along the Space Coast, and Kennedy Space Center is no exception. Experts estimate that more than 5,000 turtles nest each year on Kennedy's protected beaches and on land near the center, on the Canaveral National Seashore. The two most common species found in this area are the green turtle, which is on the endangered list, and the loggerhead, which is listed as threatened.
People visiting, living or working near the beach, including spaceport employees, can take steps to help these fascinating reptiles during their six-month critical nesting and hatching period. Two words to keep in mind are: dark skies. Sea turtles — and their hatchlings — need them.
Females come up on the beach after dark to lay and bury their eggs. With the cooler temperatures, they are less likely to overheat while laying approximately 100-130 eggs. After 55-60 days, the hatchlings emerge from their nests — also at night.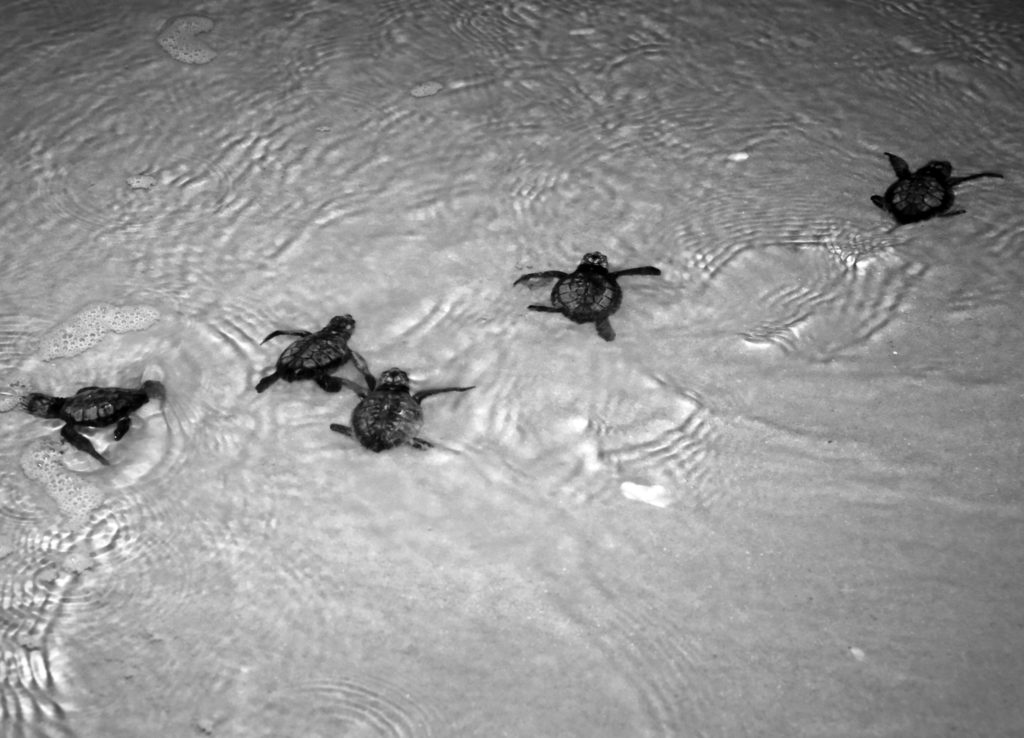 Sea turtles use the light of the Moon and stars to navigate. Artificial lighting from street lights, buildings and flashlights on the beach can disrupt their ability to find their way back to the water. Wrong turns can be perilous for both adults and hatchlings, which have limited energy to make it offshore.
So what can we do? Be aware of lights from nearby facilities or homes that can illuminate the beach. Turn off the lights, draw the shades and use LED or "turtle-friendly" lighting. Kennedy has been diligently working to improve its performance in following these external lighting guidelines every year.
Experts say one hatchling in a thousand will make it to the reproductive stage. Consequently, ensuring dark skies along the eastern seaboard of Florida is crucial to a sea turtle's survival.