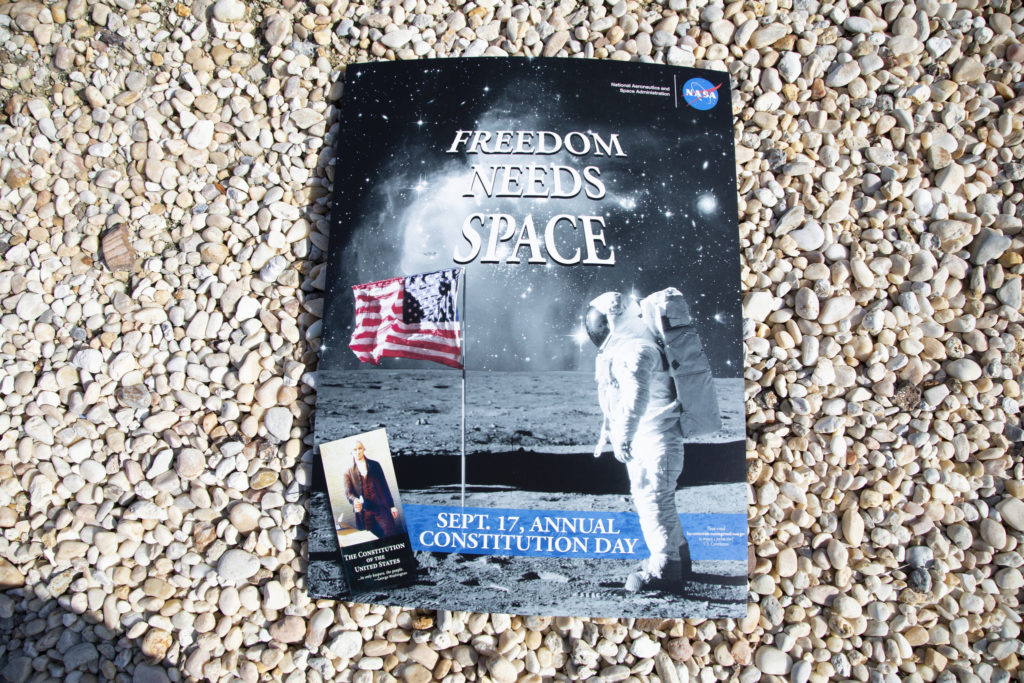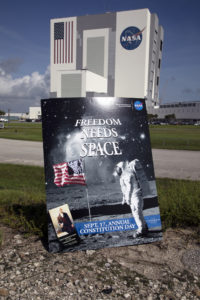 Today, NASA's Kennedy Space Center in Florida celebrates U.S. Constitution Day, the official birthday of our country's government. With the theme "Freedom Needs Space," a remembrance poster makes appearances in various locations around the multi-user spaceport, including the crawlerway, Vehicle Assembly Building and Shuttle Landing Facility.
Constitution Day is an American federal observance. It recognizes the adoption of the U.S. Constitution and those who have become U.S. citizens. Constitution Day is observed on Sept. 17, the day in 1787 that 39 delegates to the Constitutional Convention, representing the 13 original colonies, met for the last time and signed the document in Philadelphia.
For more information about Constitution Day, resources and activities, visit http://www.constitutionday.com/.