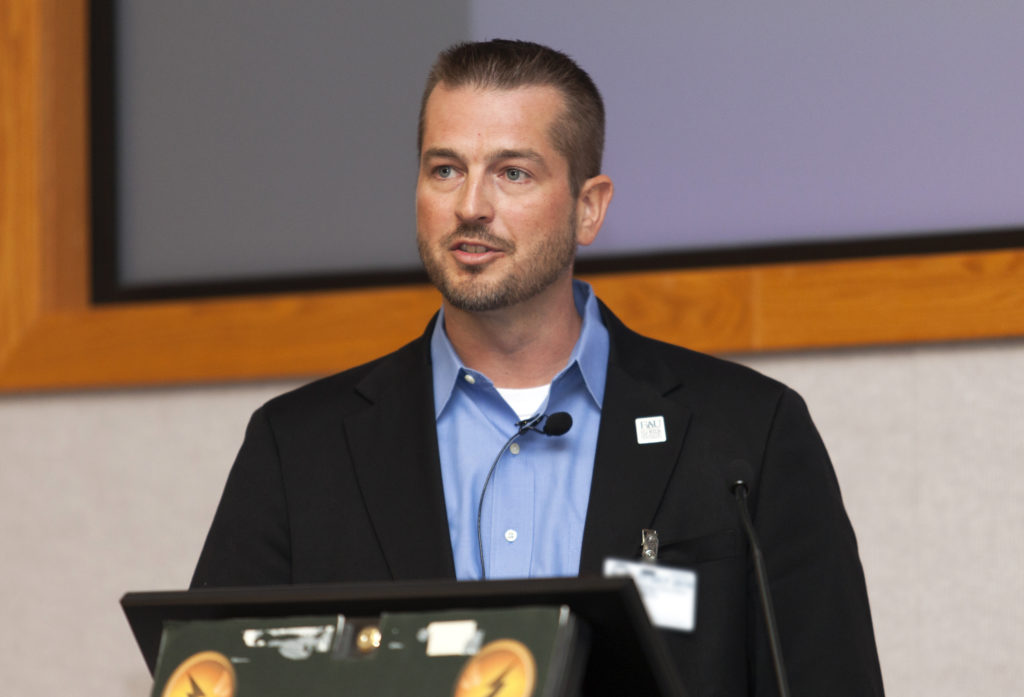 Although Kennedy Space Center is located just within the shores of the Atlantic Ocean on Florida's east coast, the spaceport workforce generally focuses its attentions on space hardware – so a "lunch and learn" event highlighting methods to harness the ocean's energy served as a learning opportunity for employees.
Guest speaker Gabriel Alsenas is director of the Southeast National Marine Renewable Energy Center at Florida Atlantic University in Boca Raton. He joined employees in Kennedy's Mission Briefing Room on Thursday, Oct. 11, 2018, to detail the amount of untapped power in the world's oceans. Energy from ocean currents off the U.S. east coast could power 15 million American homes – more than all the households in Florida, South Carolina and North Carolina combined. Wave and tidal energy also are potential power sources.
The "lunch and learn" event is one of two scheduled during October in conjunction with Energy Awareness Month. The program aims to recognize the importance of energy management for our national prosperity, security and environmental sustainability.