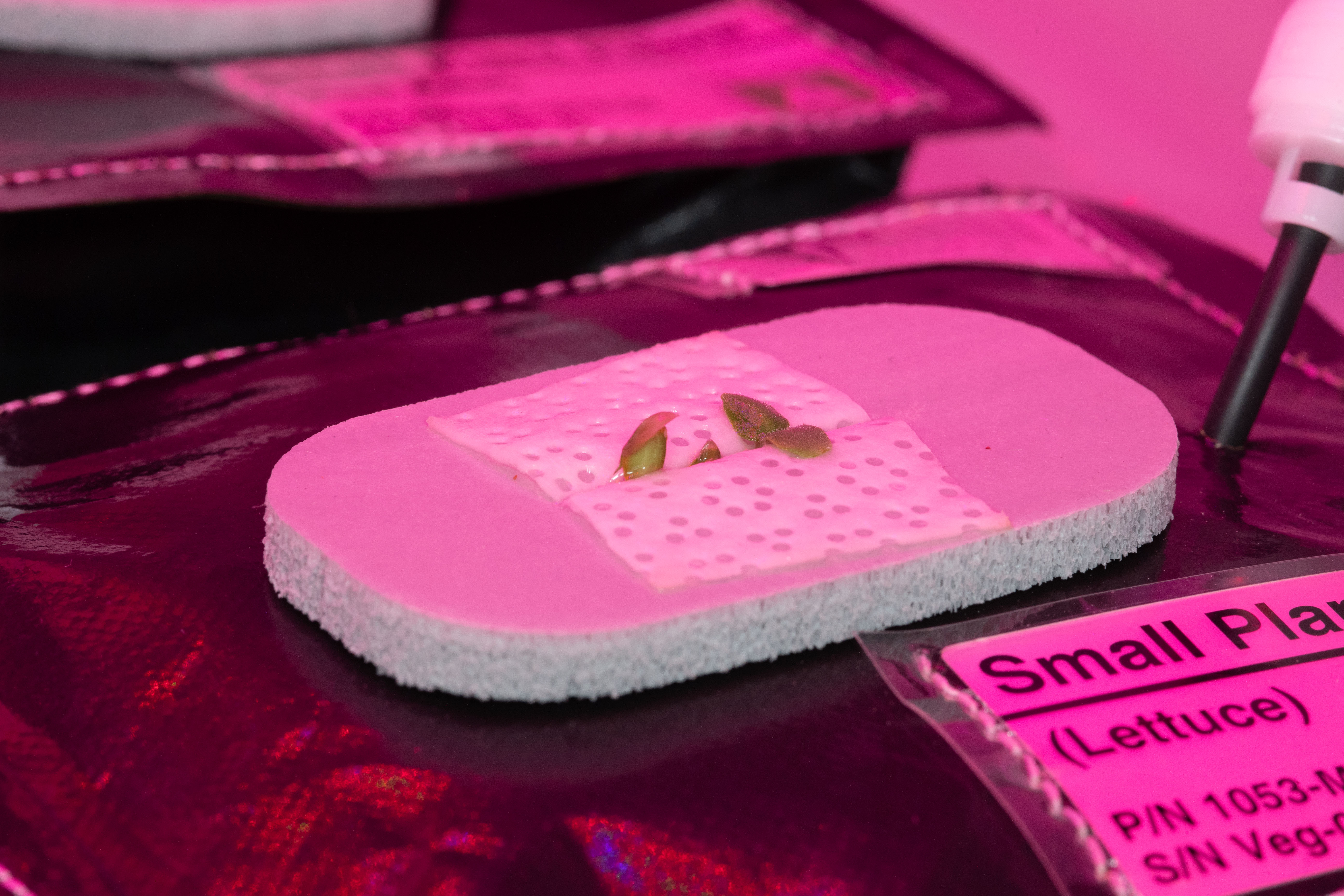 NASA astronaut Serena Auñón-Chancellor planted two new crops in a special garden aboard the International Space Station on Thursday, Oct. 25. If all goes well, the 'Red Russian' kale and 'Dragoon' lettuce, will be ready to enjoy in time for Thanksgiving.
The lettuce seeds arrived at the station in "plant pillows," which are needed because of the way water moves in microgravity. Auñón-Chancellor placed the plant pillows atop a root mat, which she primed with water. She installed them in the station's Veggie plant growth system, and completed her sowing by adding water to the growth chamber's reservoir.
These plants are part of experiment Veg-03 G – NASA has been successfully growing veggies aboard station since 2014. The latest experiment will provide astronauts with vitamins C, K and potassium, not to mention a welcome addition to their turkey day table 250 miles above Earth.