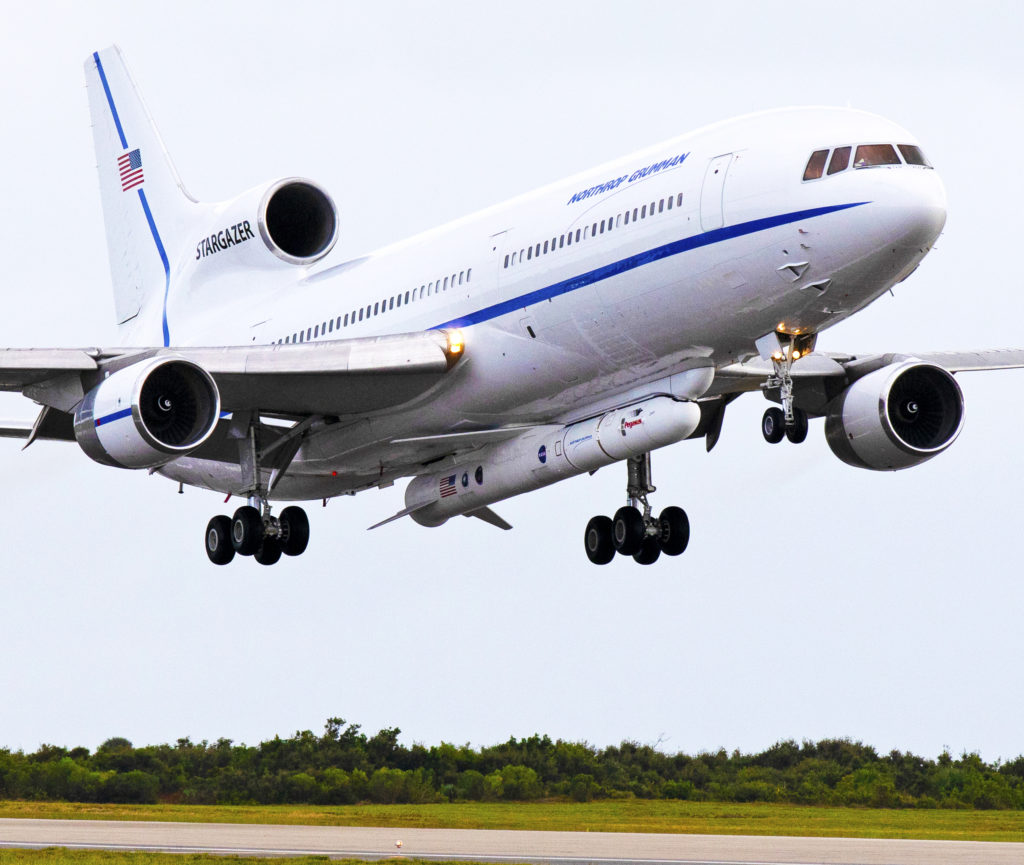 NASA and Northrop Grumman completed their Launch Readiness Review on Tuesday, Nov. 6, at the agency's Kennedy Space Center in Florida. There are no technical issues being worked at this time. NASA's Ionospheric Connection Explorer, or ICON, satellite mission is scheduled to launch Wednesday, Nov. 7, by Northrop Grumman's Pegasus XL rocket, which will be carried aloft by the company's L-1011 Stargazer aircraft taking off from the Skid Strip at Cape Canaveral Air Force Station in Florida.
The 90-minute launch window opens at 3 a.m. EST, with a targeted release at 3:05 a.m. Ignition of the Pegasus XL rocket occurs five seconds after release from the Stargazer.
The official weather forecast calls for a 90 percent chance for favorable conditions for launch. The primary launch weather concerns are cumulous clouds.
ICON is designed to study the dynamic zone high in the atmosphere where terrestrial weather from below meets space weather from above.
Follow the launch coverage on NASA Television at:
Tuesday, Nov. 6
3 p.m. – NASA EDGE webcast from Cape Canaveral Air Force Station will discuss ICON spacecraft operations, science and engineering, as well as launch processing of the Northrop Grumman L-1011 Stargazer with the Pegasus rocket.
Wednesday, Nov. 7
2:45 a.m. – Launch coverage begins at 2:45 a.m. EST
Learn more about NASA's ICON mission at: