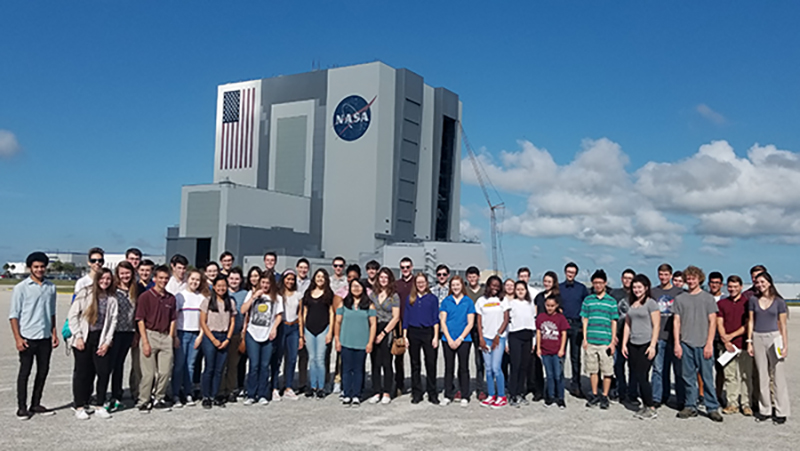 Seniors from Brevard County area high schools were treated to a behind-the-scenes tour of NASA's Kennedy Space Center, ate lunch with an astronaut, and participated in a roundtable discussion with Kennedy engineers, scientists and business experts at the Kennedy Space Center Visitor Complex on Nov. 7, 2018.
The students heard from astronaut Bob Springer, a member of the second class of NASA astronauts, who flew on the STS-29 and STS-38 missions. Mixing pertinent information with humor, Springer shared his experiences in training and flying on a space shuttle, and the astronaut selection criteria.
The annual event, hosted by the NASA Academic Engagement Office at the center, also provided information about NASA's internships and scholarships. At the end of the day, each student received a certificate of recognition. From there, they were invited to tour the visitor complex and view the Space Shuttle Atlantis exhibit.
"Each year, the schools select a superb group of students to participate," said Denise Coleman, Education Program specialist. "They were engaged and eager to see and hear as much as possible about Kennedy, NASA missions, and how all of that might relate to their future."