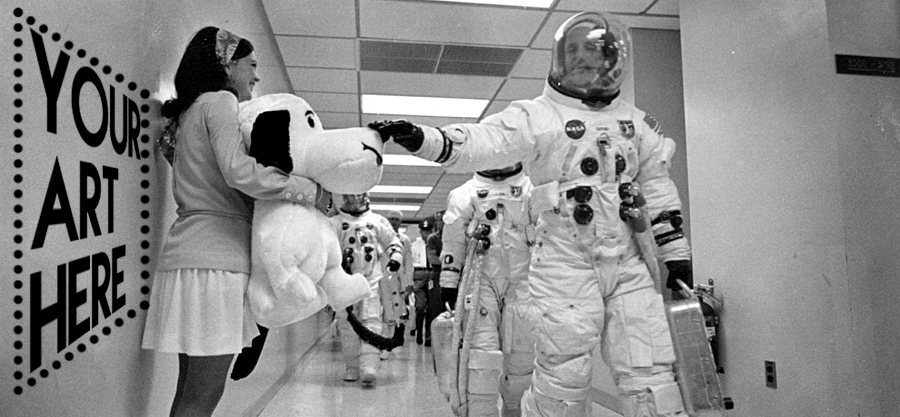 NASA is holding an art contest to fill the hallowed halls of the Astronaut Crew Quarters at the agency's Kennedy Space Center in Florida. This iconic hallway is where past Apollo and space shuttle astronauts took some of their last steps on Earth before heading to the Moon and the International Space Station.
Today, the crew quarters is being prepared for astronauts to once again launch from American soil to embark on historic missions — this year, commercial crew companies Boeing and SpaceX will conduct test flights of spacecraft designed to carry our nation's astronauts to the International Space Station in low-Earth orbit. The astronauts who will travel to the Moon, lifting off in the Orion spacecraft aboard the Space Launch System (SLS), also will stay in the crew quarters prior to traveling farther into space than any other previous human space exploration.
These crews will walk down this same hallway before blasting off on their missions, and the winning art pieces will be here to inspire them.
NASA is looking for established artists who are U.S. citizens and at least 18 years old to show off their creative vision of what the future of human space travel and exploration looks like. Any style and 2D medium is fine, as long as you can send a digital copy for NASA to print and hang. Think you have what it takes? For rules and more information, click here: https://challenge.gov/a/buzz/challenge/998/ideas/top
You have until April 30 to submit your work.
In the words of Bob Ross, "Let's get crazy."