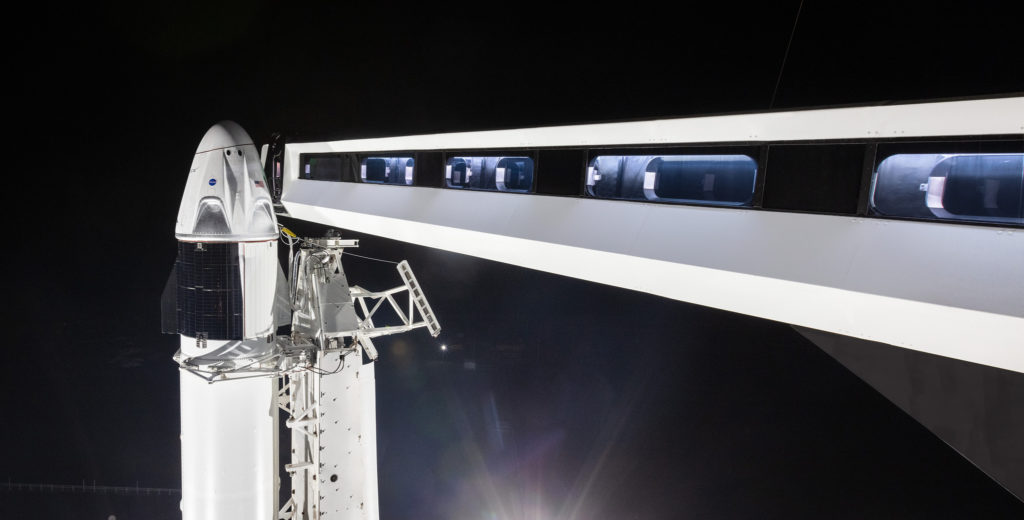 Three days remain until the planned liftoff of a SpaceX Crew Dragon spacecraft on the company's Falcon 9 rocket—the first launch of a commercially built and operated American spacecraft and space system designed for humans. Liftoff is targeted for 2:49 a.m. EST on Saturday, March 2, from Launch Complex 39A at the agency's Kennedy Space Center in Florida. The Demo-1 mission to the International Space Station serves as an end-to-end test of the system's capabilities.
The launch weather forecast continues to look promising; meteorologists with the U.S. Air Force 45th Space Wing predict an 80 percent chance of favorable weather at launch time. Thick clouds or cumulus clouds that would violate launch requirements are the primary weather concerns.
NASA will host a prelaunch briefing at Kennedy at 4 p.m. EST on Thursday, Feb. 28. The briefing will be broadcast live on NASA TV. See the full briefings and events schedule, including briefing participants, at https://go.nasa.gov/2GBCB5A.
The Commercial Crew Press Kit is now online! View it here: https://go.nasa.gov/2GNyYdd