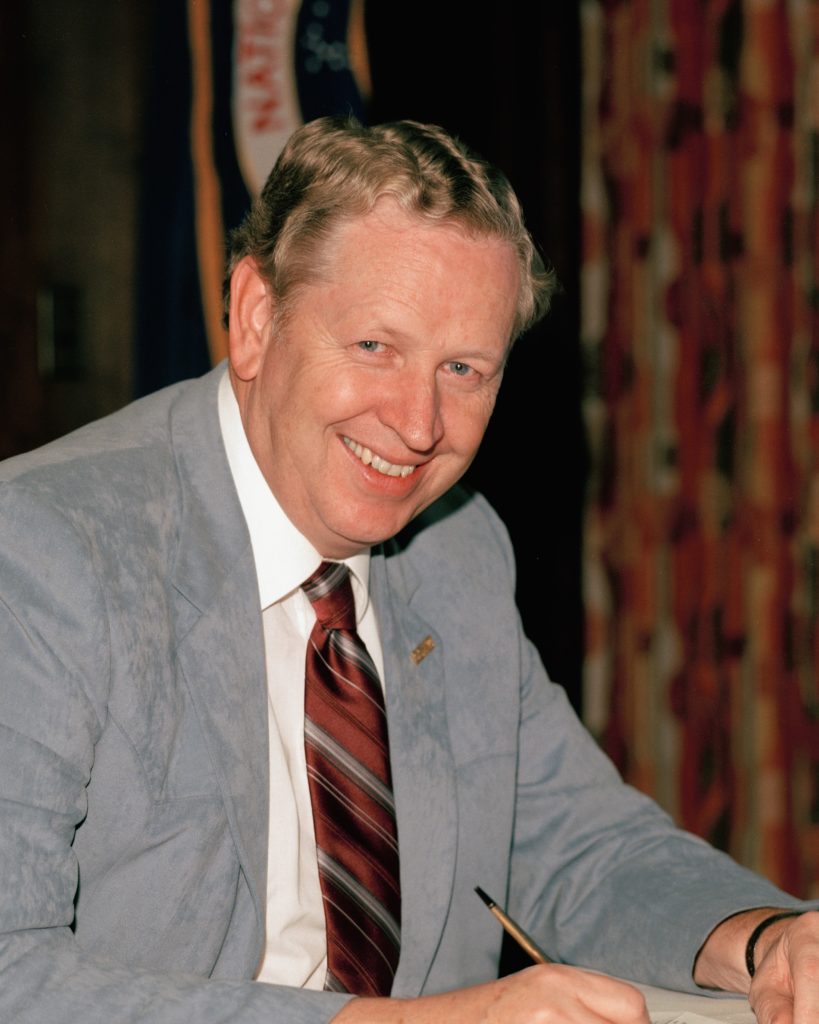 Richard G. Smith, a former director of NASA's Kennedy Space Center in Florida, passed away March 14, 2019, in Decatur, Alabama. He was 89 years old.
Smith served as director of Kennedy from Sept. 26, 1979 to Aug. 2, 1986. During his years as director, the buildup of the space shuttle was completed, 25 space shuttle missions were launched and planning efforts began for the International Space Station.
At the beginning of his career, Smith became a member of the rocket research and development team at Redstone Arsenal in Alabama in 1951. He transferred to NASA in July 1960 when the Development Operations Division of the Army Ballistic Missile Agency became the nucleus for the establishment of the George C. Marshall Space Flight Center in Huntsville.
Smith served in various positions at Marshall, including in the former Guidance and Control Laboratory and in the Systems Engineering Office prior to being appointed deputy manager and later manager of the Saturn Program. In 1974, Smith was named deputy director of the Marshall Center.
In August 1978, Smith accepted a one-year assignment as deputy associate administrator for Space Transportation Systems at NASA Headquarters in Washington. He served as director of the Skylab Task Force, appointed by the NASA administrator to represent NASA preceding and following the re-entry of Skylab.
For his contributions to the Apollo Lunar Landing Program and the Skylab Program, Smith received the NASA Medal for Exceptional Service in 1969 and the NASA Medal for Distinguished Service in 1973. Smith was inducted into the Alabama Engineering Hall of Fame in 2011.
Smith was born in Durham, North Carolina, 1929. He attended Florence State College and Auburn University in Alabama, where he received a bachelor's degree in electrical engineering in 1951. In June 1981, he was awarded an honorary doctorate of science degree by Florida Institute of Technology in Melbourne, Florida. He also was awarded an honorary doctorate of science degree by his Alma Mater, Auburn University, in December 1983.
He is survived by his wife of close to 66 years, Louise Self Smith, two daughters, two grandchildren and four great-grandchildren.