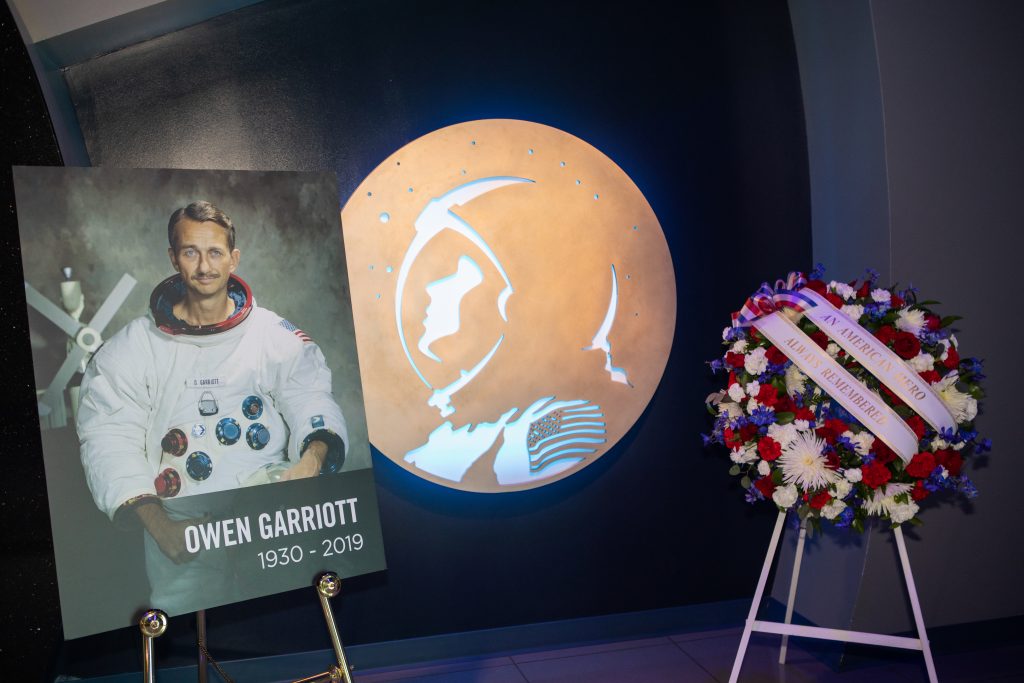 NASA astronaut Owen Garriott, a veteran of two spaceflights, was remembered by Kennedy Space Center officials and employees during a ceremony at the Florida spaceport's visitor complex on April 18, 2019. Following the ceremony, a memorial wreath was placed in the Heroes and Legends exhibit within the Astronaut Hall of Fame. Garriott passed away on April 15, 2019, at the age of 88.
Speakers at the ceremony included Center Director Bob Cabana and Therrin Protze, chief operating officer at the Kennedy visitor complex. Also sharing a few words was former NASA astronaut Jon McBride.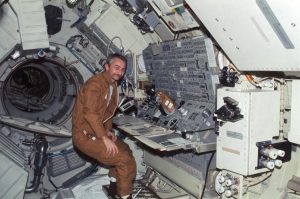 Garriott was selected as one of the first six NASA scientist-astronauts in June 1965. He flew aboard the Skylab space station during the Skylab 3 mission, serving as the mission's science-pilot, and also on space shuttle Columbia during the STS-9/Spacelab-1 mission.
This ninth space shuttle mission contained a crew of six – the largest to fly aboard a single spacecraft at the time. It also was the first international shuttle crew and the first to carry payload specialists.
Born in Enid, Oklahoma, Garriott received a bachelor's degree in electrical engineering from the University of Oklahoma. He then went on to receive a master's and doctoral degree in electrical engineering from Stanford University in Palo Alto, California.
In 2011, Garriott was inducted into the U.S. Astronaut Hall of Fame at Kennedy's visitor complex. Learn more about Owen Garriott.