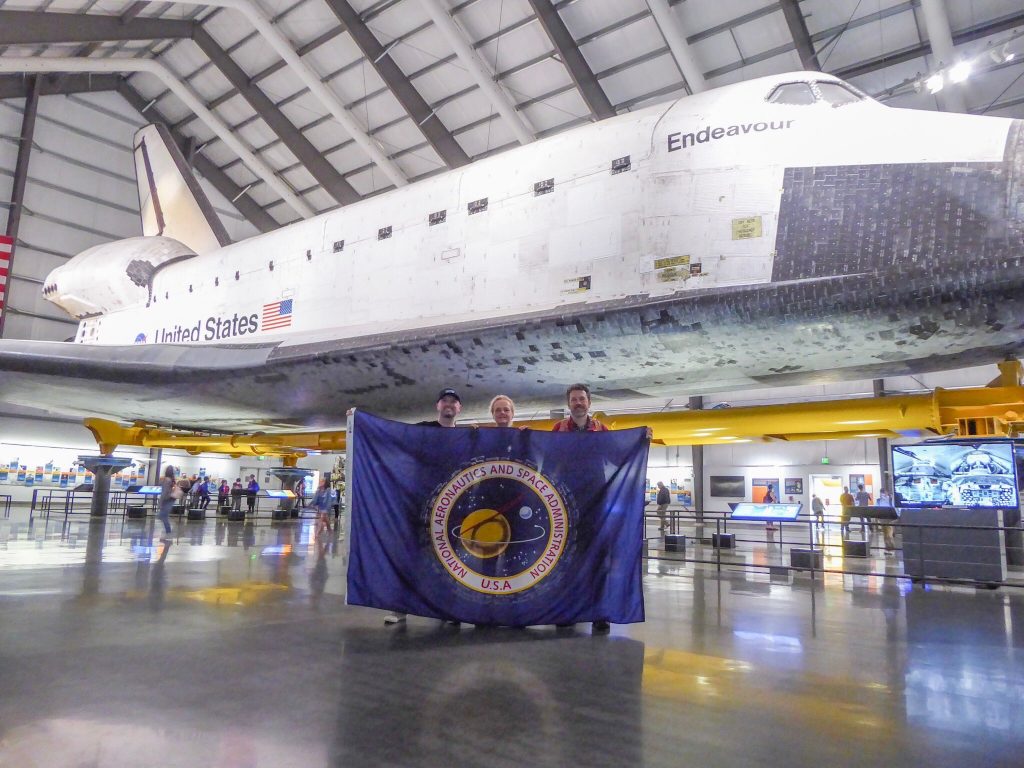 A NASA flag representing the Kennedy Space Center team supporting the Gateway—the agency's "base camp" for the Moon—is on its way to the base camp for one of the most challenging exploration destinations on Earth: Mount Everest.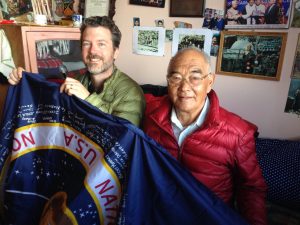 Gateway is a lunar outpost that will enable the first woman and next man to set foot on the Moon in 2024. Mark Wiese, Gateway Logistics Element manager at Kennedy, is assembling the team that will provide logistics to the Gateway.
One of those team members, Dr. Paul Hintze of Exploration Research and Technology Programs, is in Kathmandu, Nepal. The flag, signed by Kennedy's Gateway team members, is among the supplies he's carrying on his journey. After leaving Florida, Hintze made a stop at the California Science Center in Los Angeles, where he took out the flag for a photo op with shuttle Endeavour, on display at the museum. Next stop: Nepal.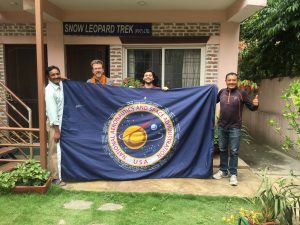 According to Wiese, complex exploration campaigns require planning, professionals that know the route, and detailed staging of supplies in order to create a base camp from which the final leg of the trip can be carefully monitored and initiated… not unlike the logistical needs of an Everest adventure.
To keep up with Dr. Hintze, follow him on Twitter @KSCPaul.