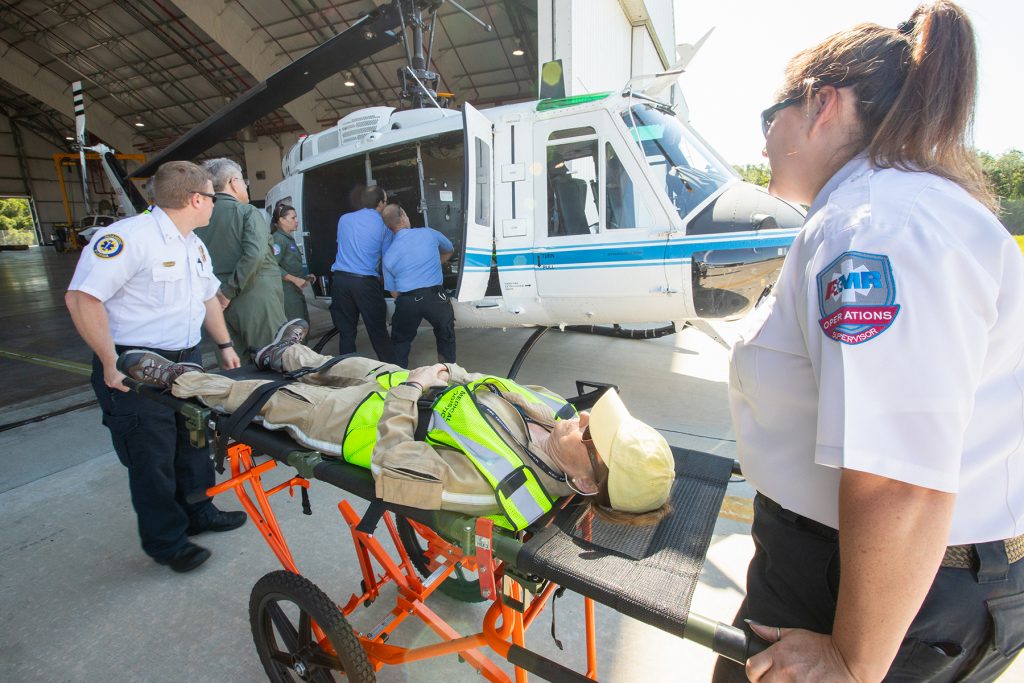 Kennedy Space Center personnel and American Medical Response (AMR) contractor paramedics gathered at the Florida spaceport's Shuttle Landing Facility on May 17, 2019, for a medical support training course.
The course was designed to familiarize the AMR paramedics with the center's Triage Forces deployment, which included medical team members, fire/rescue personnel, environmental health specialists and flight operations crew members, as well as a helicopter, Mine Resistant Ambush Protected (MRAP) tactical vehicle, fire pumper truck and triage vehicles.
Signs indicated the "dirty side," where patient off-loading and decontamination would take place, and the "clean side," used for patient evaluation and medevac.
The AMR paramedics will assist the agency in contingency planning for the return of human spaceflight from Kennedy.