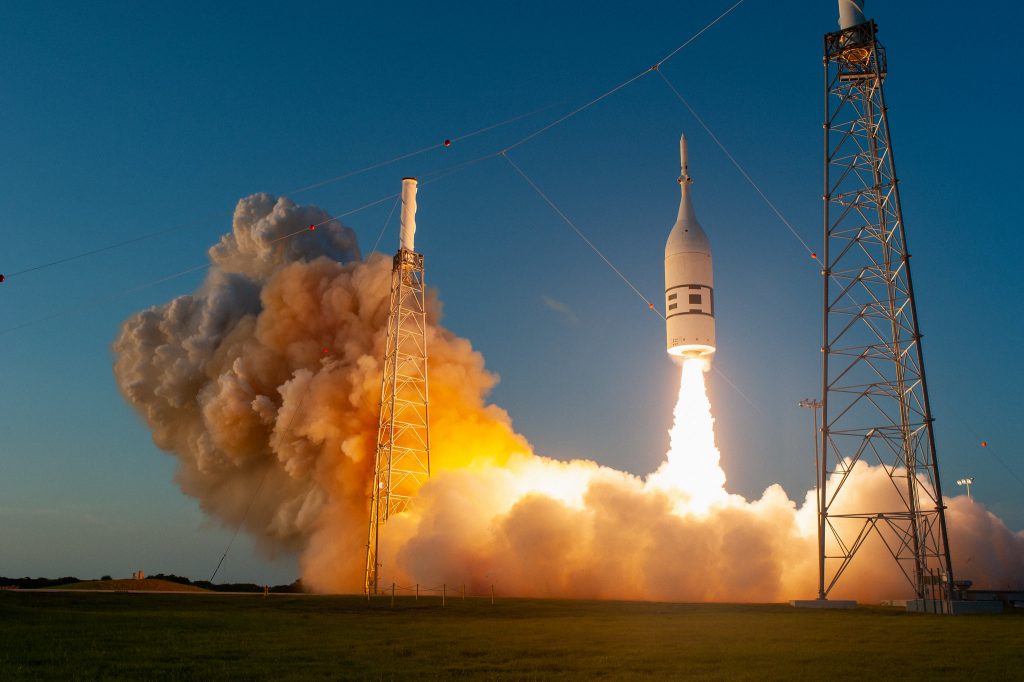 NASA successfully demonstrated the Orion spacecraft's launch abort system can outrun a speeding rocket and pull astronauts to safety during an emergency during launch. During the approximately three-minute test, called Ascent Abort-2, a test version of the Orion crew module launched at 7 a.m. EDT from Space Launch Complex 46 at Cape Canaveral Air Force Station in Florida on a modified Peacekeeper missile procured through the U.S. Air Force and built by Northrop Grumman.
The Orion test spacecraft traveled to an altitude of about six miles, at which point it experienced high-stress aerodynamic conditions expected during ascent. The abort sequence triggered and, within milliseconds, the abort motor fired to pull the crew module away from the rocket. Its attitude control motor flipped the capsule end-over-end to properly orient it, and then the jettison motor fired, releasing the crew module for splashdown in the Atlantic Ocean.
A team is collecting the 12 data recorders that were ejected during the test capsule's descent. Analysis of the information will provide insight into the abort system's performance.
A postlaunch briefing will be held approximately two hours after launch reviewing initial insights from the test data. Audio of this briefing will stream live on the agency's website.
The test is another milestone in the agency's preparation for Artemis missions to the Moon that will lead to astronaut missions to Mars.