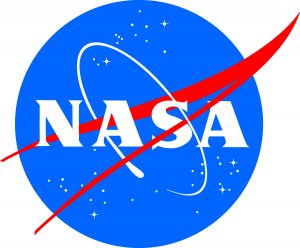 More than 300 undergraduate and graduate students, from 45 universities and colleges throughout the U.S., competed in NASA's 2019 Virtual Robotic Mining Competition. Participating teams submitted a systems engineering paper, reported on their STEM Outreach in their communities, and provided a virtual slide presentation and robot demonstration.
The RMC 2019 Winners:
Slide Presentations & Demonstrations
1st Place – The University of Alabama
2nd Place – The University of Akron
3rd Place – University of Minnesota-Twin Cities
Systems Engineering Paper Award
1st Place – The University of Alabama
2nd Place – New York University – Tandon School of Engineering
3rd Place – Case Western Reserve University
Outreach Report
1st Place – The University of Akron
2nd Place – The University of Alabama
3rd Place – The University of Illinois at Urbana-Champaign
The Joe Kosmo Award for Excellence
The University of Alabama
The competition is a NASA Human Exploration and Operations Mission Directorate project designed to encourage and retain students in science, technology, engineering and math, or STEM fields. NASA directly benefits from the competition by encouraging the development of innovative autonomous coding and robotic excavation concepts. These unique or clever solutions may be applied to a device and/or payload on an In-Situ Resource Utilization (ISRU) mission. This has the potential to significantly contribute to our Nation's space vision and exploration operations.
NASA is implementing the President's Space Policy Directive-1 to "lead an innovative and sustainable program of exploration with commercial and international partners to enable human expansion across the solar system." NASA is charged to get American astronauts to the Moon in the next five years with a landing on the lunar South Pole. Our goal now is to return to the Moon to stay, in a sustainable way. NASA will continue to "use all means necessary" to ensure mission success in moving us forward to the Moon and ensure the next man and the first woman on the Moon are American. Our nation will need a future workforce that has the skills for developing autonomous robotic mining on the Moon, Mars and other off-world locations. We will benefit by being leaders in a new resource-based space economy that will inspire and train the next generation workforce which will add to the overall economic strength of the USA.
For more information on the RMC, associated activities and social media, visit https://www.nasa.gov/offices/education/centers/kennedy/technology/nasarmc.html.