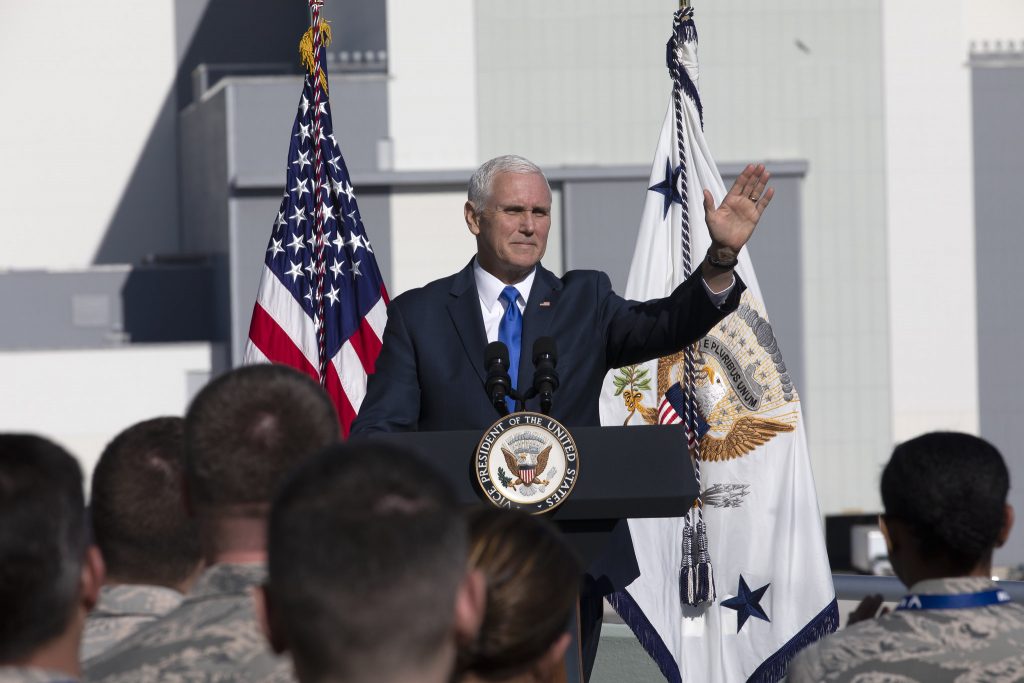 Vice President Mike Pence will make multiple stops at Kennedy Space Center in Florida on Saturday, July 20 — 50 years from the day NASA's Apollo 11 mission landed the first two humans on the Moon.
The vice president and second lady Karen Pence will arrive in Air Force Two at Kennedy's Shuttle Landing Facility. The next stop is Launch Complex 39A, the site of the historic Apollo 11 launch on July 16, 1969.
Pence, who chairs the National Space Council, will address invited guests, elected officials and NASA, Lockheed Martin and other industry leaders at Kennedy's Neil Armstrong Operations and Checkout Building (O&C). The vice president will recognize NASA's history in honoring the Apollo 11 heroes, while examining NASA's future plans, including the Artemis missions that are part of the agency's Moon to Mars human space exploration efforts.
Tune in to NASA TV or the agency's website at 1:05 p.m. to view Pence's speech live from the O&C.