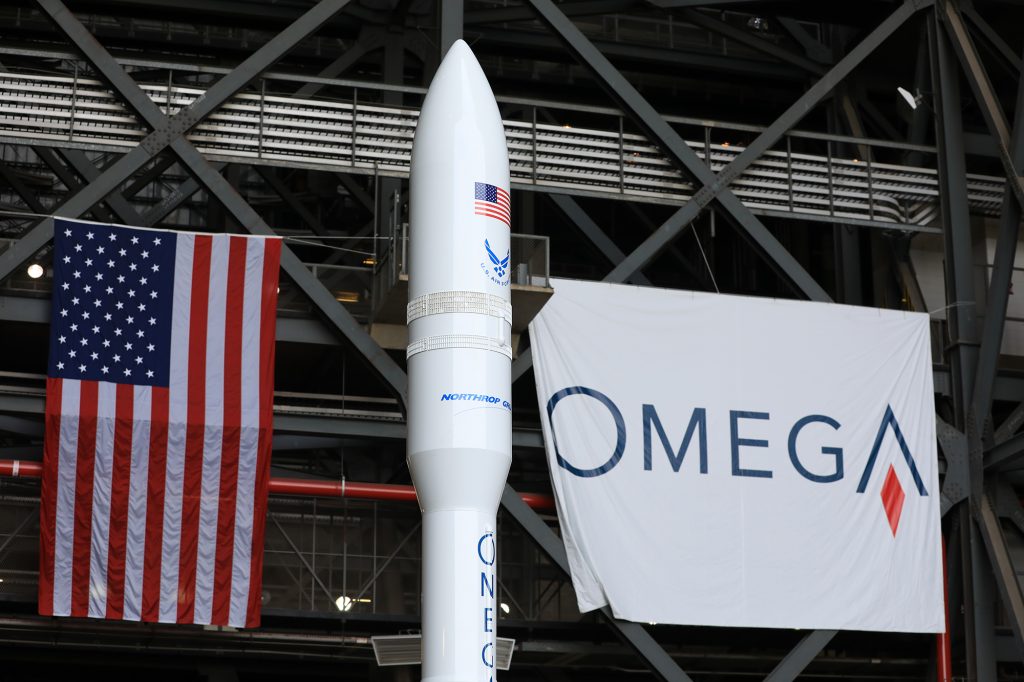 After spending more than 50 years supporting NASA's human spaceflight programs, the Vehicle Assembly Building (VAB), a landmark at the agency's Kennedy Space Center in Florida, is getting its first commercial tenant.
Northrop Grumman will assemble and test its new OmegA rocket inside the massive facility's High Bay 2, one of four high bays in the building. Officials with NASA, Northrop Grumman and the U.S. Air Force gathered in High Bay 2 on Aug. 16 to celebrate the partnership with a ribbon-cutting ceremony attended by legislative representatives and spaceport employees.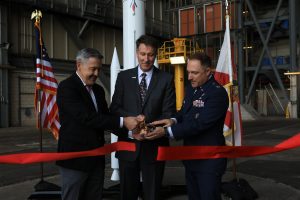 The company also is modifying mobile launcher platform-3 (MLP-3) to serve as the launch vehicle's assembly and launch platform. Both the VAB and MLP-3 were originally built for the Apollo Program and went on to enable the three-decade Space Shuttle Program. The VAB also will be the assembly site for NASA's Space Launch System rocket, which will carry the Orion spacecraft on Artemis missions to the Moon.
"With OmegA, we truly are standing on the shoulders of the giants of space history," said Kent Rominger, Northrop Grumman's vice president and capture lead for the OmegA launch system, as well as a veteran of five space shuttle flights. "This event marks that partnership with [Kennedy] at this phenomenal spaceport."
Northrop Grumman signed a Reimbursable Space Act Agreement with NASA for use of the facilities. The company is developing the OmegA rocket, an intermediate/heavy-class launch vehicle, as a part of a launch services agreement with the U.S. Air Force.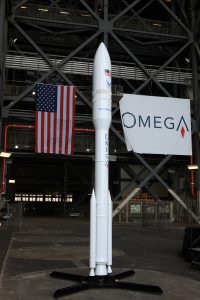 Kennedy has transformed from a government-only space launch complex to the nation's premier multi-user spaceport. Today, the space center has more than 90 active agreements with private-sector partners, sharing its array of unique facilities and resources through partnerships with government and commercial organizations.
This latest agreement brings Northrop Grumman into the fold.
"We have a great partnership with Northrop Grumman; we have a great partnership with all our partners," said Kennedy Space Center Director Bob Cabana. "It's a great pleasure to be able to be here today and cut the ribbon after signing this historic agreement to utilize this awesome facility to support our nation's space program."
The addition of Northrop Grumman's OmegA rocket to the stable of vehicles processed and launched from the spaceport continues a long legacy that defines the local community.
"This whole area has been home to innovation and the drive to be bolder," said Col. Thomas Ste. Marie, vice commander of the U.S. Air Force's 45th Space Wing. "These efforts, government and contractor, have fueled the economies and the imagination and, really, the spirit of this community that we like to call the Space Coast."