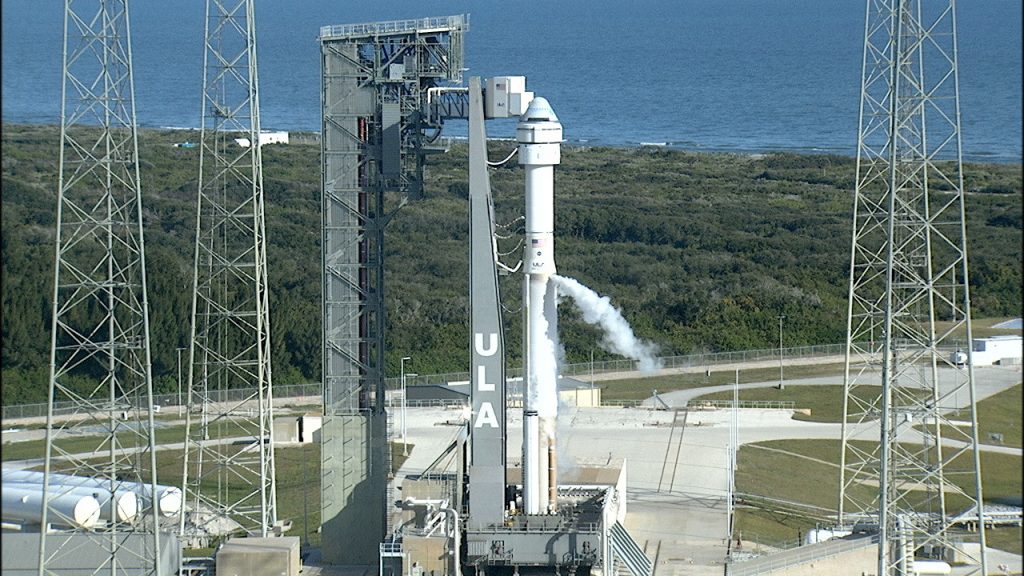 Teams from NASA, Boeing and United Launch Alliance are "go" for a launch following today's launch readiness review ahead of the Orbital Flight Test mission to the International Space Station for NASA's Commercial Crew Program.
Launch is scheduled for 6:36 a.m. EST Friday, Dec. 20, from Space Launch Complex 41 at Cape Canaveral Air Force Station in Florida.
Meteorologists with the U.S. Air Force 45th Space Wing continue to predict an 80% chance of favorable weather with the primary concerns for launch day are the Cumulus Cloud Rule and User Ground Winds violations during the instantaneous launch window.
At 2 p.m., NASA will host a prelaunch news briefing at Kennedy Space Center. Participants are:
Kathy Lueders, manager, NASA Commercial Crew Program
Joel Montalbano, deputy manager, International Space Station Program
John Mulholland, vice president and program manager, Boeing Commercial Crew Program
John Elbon, chief operating officer, United Launch Alliance
Pat Forrester, astronaut office chief, Johnson Space Center
Will Ulrich, launch weather officer, 45th Weather Squadron