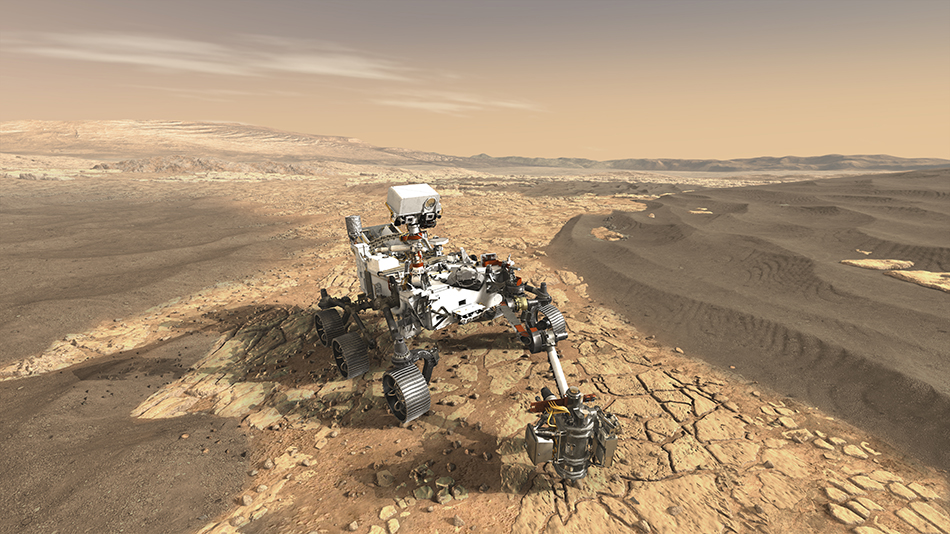 NASA's Launch Services Program (LSP) is ringing in the New Year with three planned science missions in 2020, aimed at studying the Sun, Mars and our oceans. The first two missions will be launching from Cape Canaveral Air Force Station in Florida, while the third will launch from Vandenberg Air Force Base in California.
Launching in February, Solar Orbiter is a collaborative mission between the European Space Agency (ESA) and NASA, which will study the Sun, its outer atmosphere and the solar wind. The spacecraft, developed by Airbus Defence and Space, will provide the first-ever images of the Sun's poles. The Solar Orbiter spacecraft will launch aboard a United Launch Alliance (ULA) Atlas V 411 rocket, and liftoff is scheduled for Feb. 5. LSP will manage the launch.
NASA's Mars 2020 mission is targeting to launch in July. Established under the agency's Mars Exploration Program, the mission will send a rover to the Red Planet to search for signs of ancient microbial life. It also will help us better understand the planet's geology, collect rock and soil samples that can later be returned to Earth and test new technologies that could pave the way for future human exploration of Mars.
The rover is being manufactured at the agency's Jet Propulsion Laboratory in California and will be sent to NASA's Kennedy Space Center in mid-February. The rover will launch on a ULA Atlas V 541 rocket, procured by LSP, and is expected to land on Mars on Feb. 18, 2021.
Sentinel-6/Jason CS (Continuity of Service), the final mission of 2020, is projected to launch later in the year and will observe global sea level changes. The mission – a collaboration between ESA and NASA – aims to collect high-precision ocean altimetry measurements using two consecutive and identical satellites. The Sentinel-6 mission will launch from California on a SpaceX Falcon 9 rocket.
"LSP is incredibly excited to execute the 2020 launch manifest," said Tim Dunn, LSP launch director. "Additionally, LSP will provide advisory expertise for four Commercial Crew Program missions and four Commercial Resupply Services program missions – all in support of the International Space Station. Also, throughout the year, LSP will be launching numerous CubeSat missions, focused on making space accessible to educational institutions."