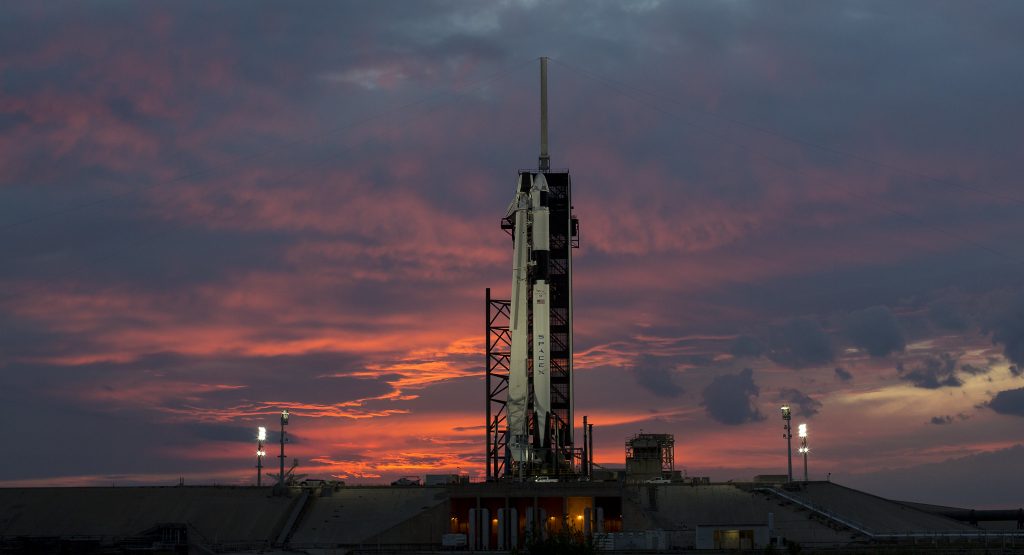 Teams from NASA and SpaceX are "go" for launch following today's launch readiness review ahead the company's in-flight abort test as part of NASA's Commercial Crew Program.
Launch is scheduled for 8 a.m. EST Saturday, Jan. 18, from Launch Complex 39A at NASA's Kennedy Space Center in Florida. The flight test is planned to demonstrate Crew Dragon's ability to safely escape the Falcon 9 rocket in the event of a failure during launch.
Watch the pre-test news conference at 1 p.m. on Friday, Jan. 17, on NASA TV and the agency's website. The participants include:
Kathy Lueders, manager, NASA Commercial Crew Program
Benji Reed, director, Crew Mission Management, SpaceX
Mike McAleenan, launch weather officer, 45th Weather Squadron
Meteorologists with the U.S. Air Force 45th Space Wing predict a 90% chance of favorable weather, with the primary concerns for launch day being the flight through precipitation rule during the four-hour launch window.
More details about the mission and NASA's Commercial Crew Program can be found in the press kit online at https://www.nasa.gov/specials/ccp-press-kit/main.html and by following the commercial crew blog, @commercial_crew and commercial crew on Facebook.