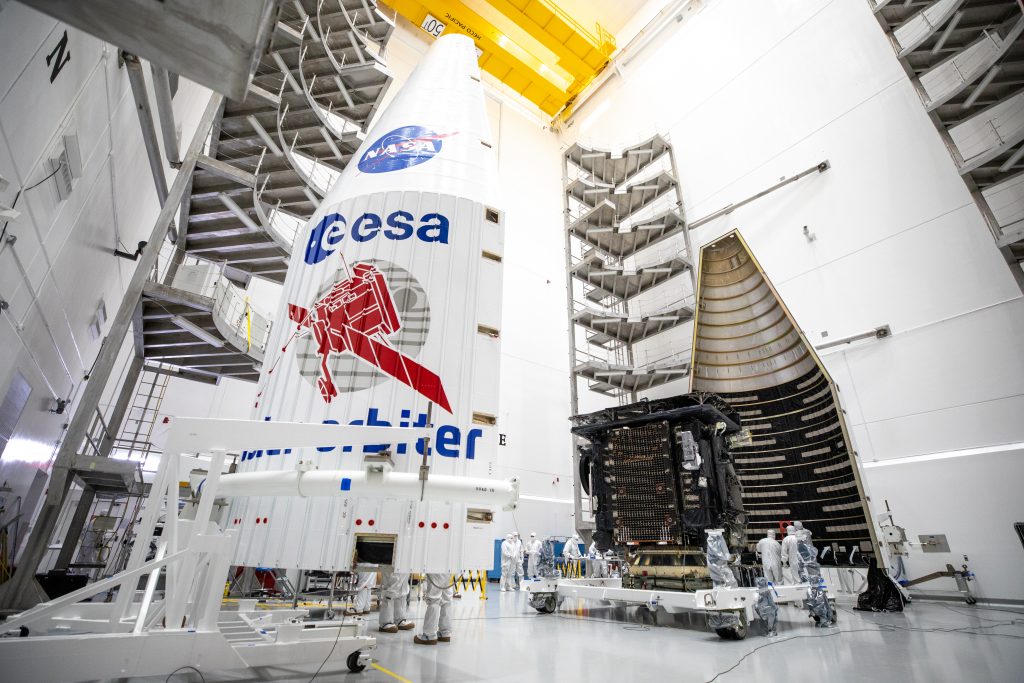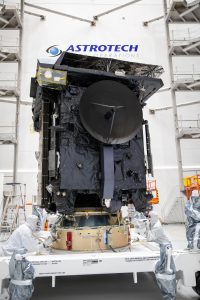 The payload fairing that will provide a protective, aerodynamic cover for Solar Orbiter during launch is now in place. The two halves of the United Launch Alliance Atlas V fairing were moved into position and installed around the spacecraft on Jan. 20 inside a cleanroom at Astrotech Space Operations in Titusville, Florida.
The fairing protects the spacecraft during ground operations and during ascent. Solar Orbiter's instruments are sensitive to contamination, and the fairing has special provisions to make sure those instruments are not affected by particles or humidity.
Solar Orbiter is an international cooperative mission between ESA (European Space Agency) and NASA. The mission aims to study the Sun, its outer atmosphere and solar wind. The spacecraft will provide the first images of the Sun's poles. NASA's Launch Services Program based at Kennedy Space Center in Florida is managing the launch. The spacecraft has been developed by Airbus Defence and Space.
Solar Orbiter will launch aboard an Atlas V rocket from Space Launch Complex 41 at Cape Canaveral Air Force Station in Florida.