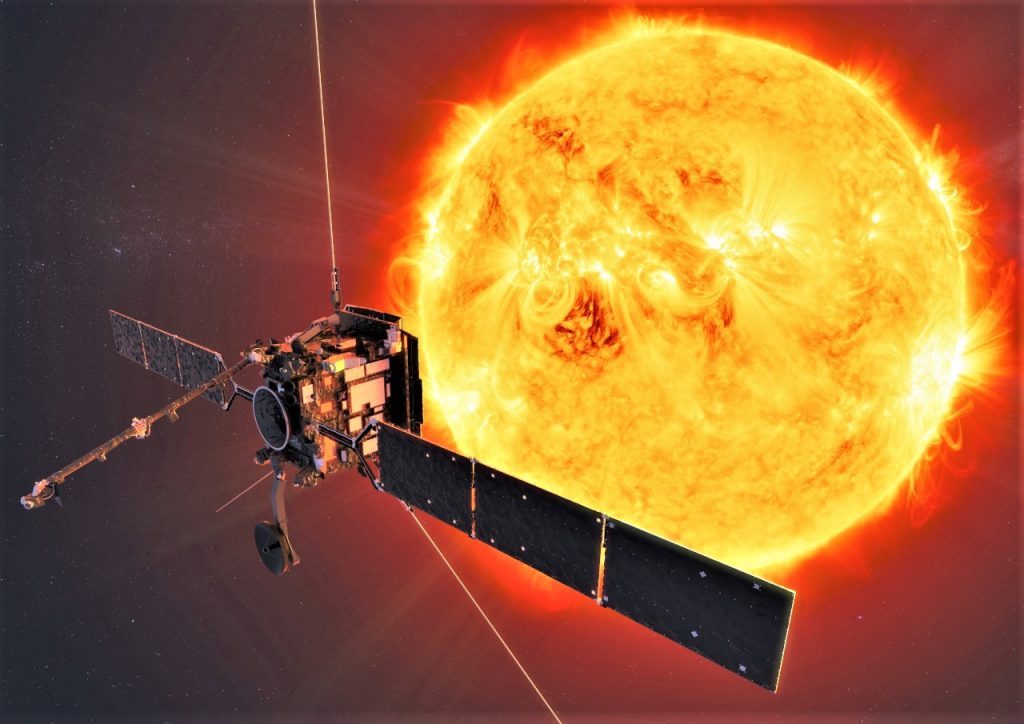 Solar Orbiter, an international collaborative mission between the European Space Agency (ESA) and NASA, is slated to launch aboard a United Launch Alliance Atlas V rocket on Sunday, Feb. 9. Liftoff is targeted for 11:03 p.m. EST from Space Launch Complex 41 at Florida's Cape Canaveral Air Force Station.
Two briefings are planned for Friday, Feb. 7, at the agency's Kennedy Space Center:
1 to 2 p.m. EST: Prelaunch news conference
Participants:
Cesar Garcia, Solar Orbiter Project Manager, European Space Agency
Ian Walters, Project Manager Solar Orbiter, Airbus Defence and Space
Alan Zide, Solar Orbiter Program Executive, NASA Headquarters
Tim Dunn, Launch Director, NASA Launch Services Program
Scott Messer, NASA LSP Program Manager, United Launch Alliance
Jessica Williams, 45th Space Wing Weather Officer
2:30 to 3:30 p.m. EST: Science briefing
Participants:
Daniel Mueller, Solar Orbiter Project Scientist, European Space Agency
Nicky Fox, Director, NASA Heliophysics Division
Thomas Zurbuchen, Associate Administrator, NASA Science Mission Directorate
Guenther Hasinger, Director of Science, European Space Agency
View on NASA Television or on the web at https://www.nasa.gov/nasalive.
Solar Orbiter will observe the Sun with high spatial resolution telescopes and capture observations in the environment directly surrounding the spacecraft to create a one-of-a-kind picture of how the Sun can affect the space environment throughout the solar system. The spacecraft also will provide the first-ever images of the Sun's poles and the never-before-observed magnetic environment there, which helps drive the Sun's 11-year solar cycle and its periodic outpouring of solar storms.