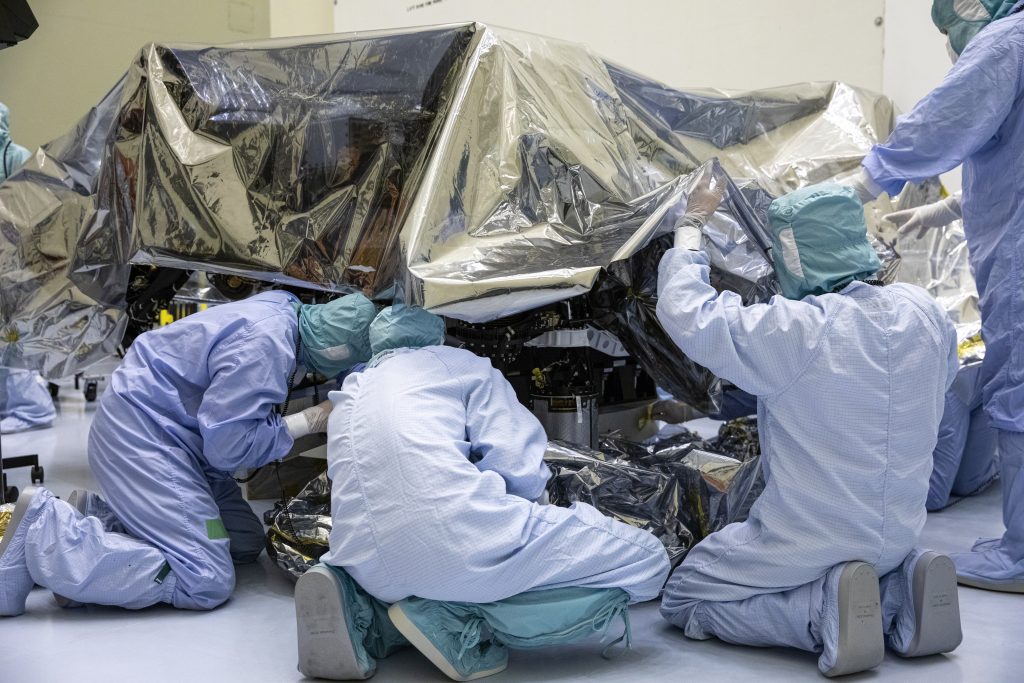 Soon after its arrival to NASA's Kennedy Space Center last week, the Mars 2020 rover was moved to the Florida spaceport's Payload Hazardous Servicing Facility, where it has been undergoing processing for its mission later this year. The spacecraft was flown to Kennedy from California aboard a C-17 aircraft on Feb. 12.
Targeted for mid-July 2020, the mission will launch aboard a United Launch Alliance Atlas V 541 rocket from Cape Canaveral Air Force Station. The launch is managed by the Launch Services Program.
The Mars 2020 rover will search for signs of past microbial life, characterize the planet's climate and geology, collect samples for future return to Earth and pave the way for human exploration of Mars.