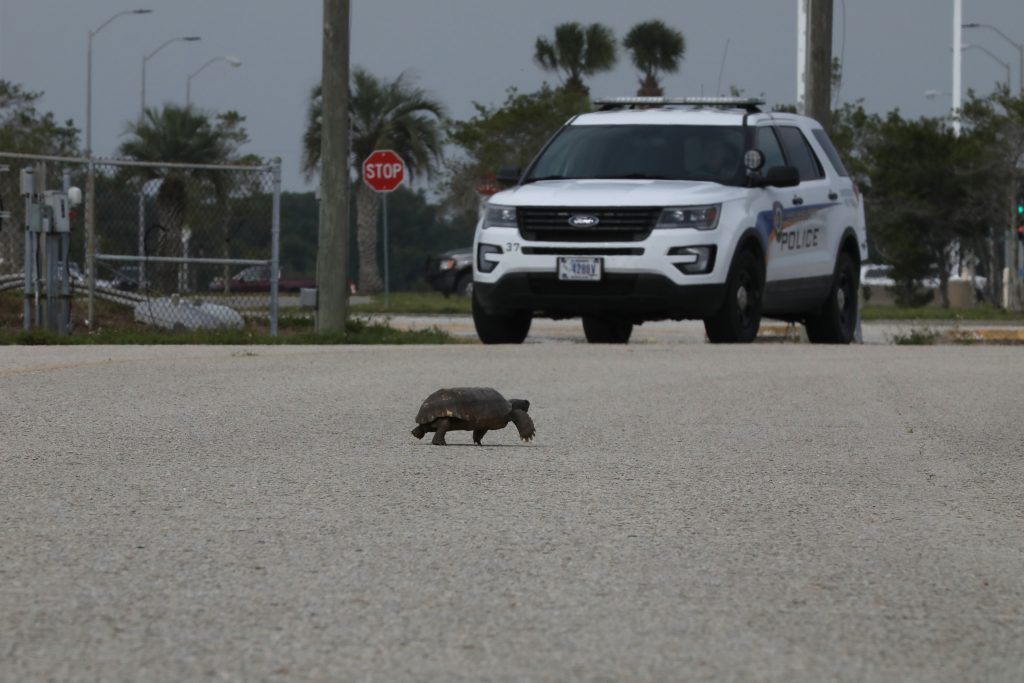 The majority of the Kennedy Space Center workforce has spent the past month working from home – and the reduction in people and vehicles at the Florida spaceport has led some of the resident wildlife to venture out into the open more often. Every day is Earth Day at Kennedy, but this temporary change is providing some additional freedom to the local fauna.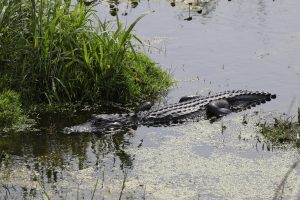 These photos, taken during the week of April 13-17, capture the movements of these local critters out and about at the space center. Above, a gopher tortoise seems to stop traffic as it strolls across a street in front of a security vehicle; at right, an American alligator cruises through one of Kennedy's many waterways; and below, an adult osprey and two young offspring peer out of their nest, constructed atop a facility sign.
Kennedy shares boundaries with the Merritt Island National Wildlife Refuge on Florida's Atlantic coast. The refuge covers approximately 144,000 acres and is home to more than 315 native and migratory bird species, 25 mammal species, and 65 amphibian and reptile species. Visit https://www.nasa.gov/centers/kennedy/about/sustainability/ to find out more about sustainability at Kennedy.
This year marks the 50th anniversary of Earth Day, first celebrated worldwide on April 22, 1970. Learn more about how NASA is celebrating #EarthDayAtHome at https://www.nasa.gov/content/earth-day-2020.