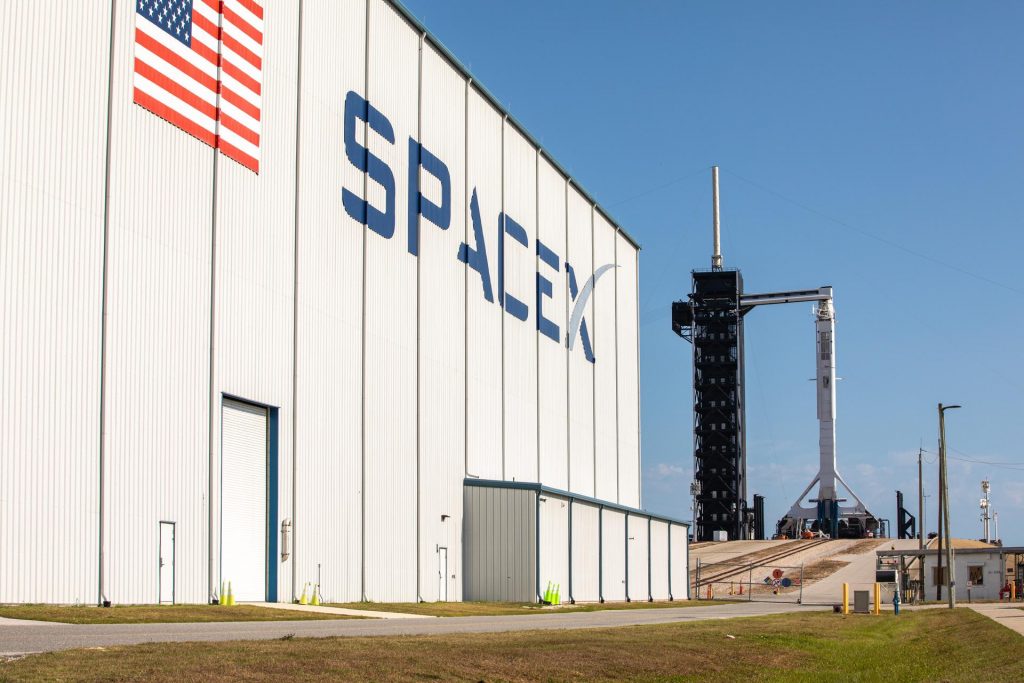 Only one day remains until the planned liftoff of a SpaceX Falcon 9 rocket and Crew Dragon spacecraft carrying two American astronauts, Robert Behnken and Douglas Hurley, on NASA's SpaceX Demo-2 mission for the agency's Commercial Crew Program. Liftoff is targeted for Wednesday, May 27, at 4:33 p.m. EDT from historic Launch Complex 39A at NASA's Kennedy Space Center in Florida. The launch window is instantaneous.
Prior to tomorrow's targeted launch of the Crew Demo-2 mission, SpaceX will bring the rocket horizontal to perform additional preflight checkouts of Falcon 9, Crew Dragon, and the ground support system, including an inspection of the ground-side chilled water radiator feed that keeps Crew Dragon cool before launch. Today's checkouts do not impact the flight system or targeted launch date, and the vehicle is scheduled to go vertical later tonight.
Tune in to NASA TV and watch online at 10 a.m. EDT as NASA Administrator Jim Bridenstine, Kennedy Space Center Director Bob Cabana, and astronauts Kjell Lindgren and Nicole Mann discuss the upcoming SpaceX Demo-2 mission to the International Space Station and answer questions from reporters.
The U.S. Air Force 45th Weather Squadron now predicts a 60% chance of favorable weather conditions for NASA's SpaceX Demo-2 launch. The primary weather concerns for launch are flight through precipitation, anvil and cumulus clouds.
FORECAST DETAILS
Clouds                      Coverage           Bases (feet)             Tops (feet)
Cumulus                    Scattered            3,000                          10,000
Cirrostratus                 Broken             25,000                       28,000
Weather/Visibility:  Rain showers/5 miles
Temperature:  82 degrees
NASA and SpaceX will provide live coverage of the launch activities beginning Wednesday, May 27 at 12:15 p.m. leading up to the lift off of a SpaceX Falcon 9 rocket propelling the SpaceX Crew Dragon carrying NASA astronauts Robert Behnken and Douglas Hurley on their way to the International Space Station.
NASA and SpaceX will provide joint, live coverage from launch through arrival at the space station at 11:39 a.m. on Thursday, May 28.
This will be SpaceX's final test flight for NASA's Commercial Crew Program and will provide critical data on the performance of the Falcon 9 rocket, Crew Dragon spacecraft, and ground systems, as well as in-orbit, docking, and landing operations.