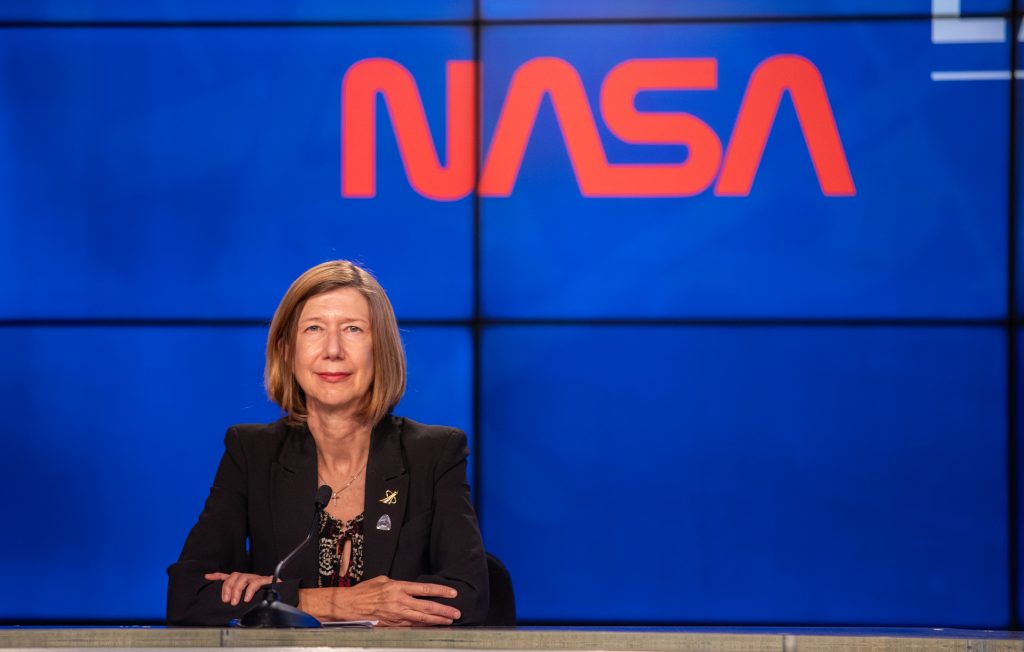 NASA Administrator Jim Bridenstine on Friday selected Commercial Crew Program Manager Kathy Lueders to be the agency's next associate administrator of the Human Exploration and Operations (HEO) Mission Directorate. Since 2014, Lueders has directed NASA's efforts to send astronauts to space on private spacecraft, which culminated in the successful launch of Demo-2 from the Kennedy Space Center in Florida on May 30.
Lueders began her NASA career in 1992 at the White Sands Test Facility in New Mexico where she was the Shuttle Orbital Maneuvering System and Reaction Control Systems Depot manager. She later moved to the International Space Station Program and served as transportation integration manager, where she led commercial cargo resupply services to the space station.
She also was responsible for NASA oversight of international partner spacecraft visiting the space station, including the European Space Agency's Automated Transfer Vehicle, the Japan Aerospace Exploration Agency's H-II Transfer Vehicle, and the Russian space agency Roscosmos' Soyuz and Progress spacecraft. She went to Kennedy as acting Commercial Crew Program Manager in 2013 and was selected as the head of the office in 2014.
The appointment takes effect immediately. Steve Stich is named Commercial Crew Program Manager, and Ken Bowersox returns to his role as HEO deputy associate administrator.
Click here for the full story.