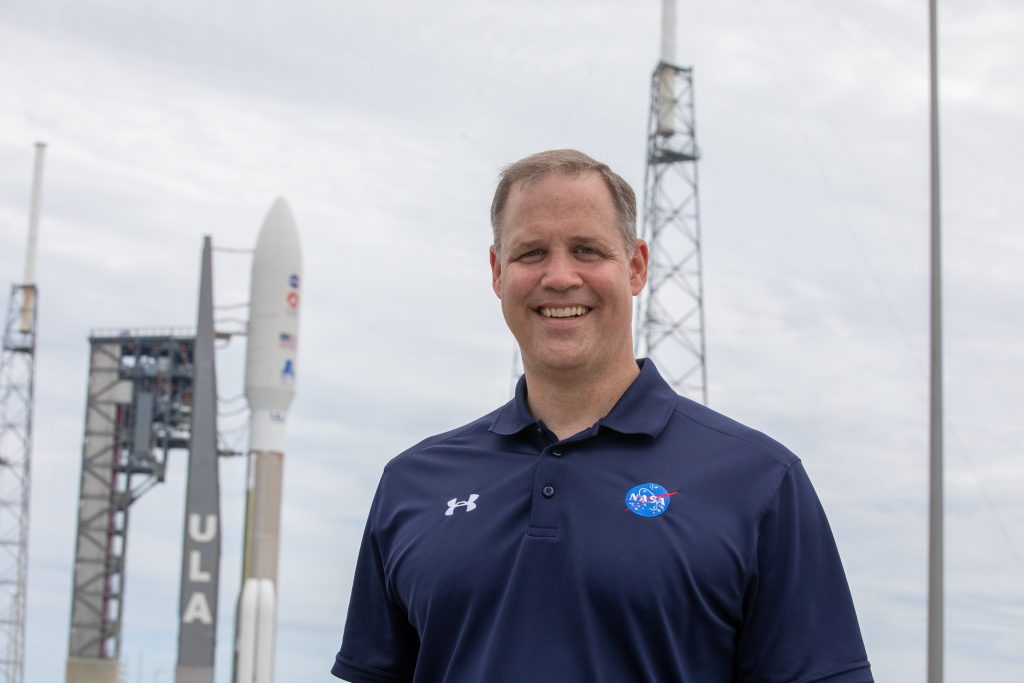 NASA Administrator Jim Bridenstine will conduct a briefing today at noon at the agency's Kennedy Space Center in Florida, in advance of Thursday's Mars 2020 Perseverance rover launch.
Also participating in the briefing are: NASA Deputy Administrator Jim Morhard, Kennedy Deputy Director Janet Petro and NASA astronaut Zena Cardman. The event, scheduled for one hour, will be held outdoors, near NASA's historic countdown clock. It can be viewed on NASA Television and the agency's website.
The rover is scheduled to lift off aboard a United Launch Alliance Atlas V 541 rocket on Thursday, July 30, from Cape Canaveral Air Force Station's Space Launch Complex 41 in Florida. The two-hour window opens at 7:50 a.m. EDT. NASA's Launch Services Program, based at Kennedy, is managing the launch.
Arriving on Mars on Feb. 18, 2021, Perseverance will search for signs of past microbial life and help scientists better understand the geology and climate of Mars. The mission is part of America's larger Moon to Mars exploration approach that includes missions to the Moon as a way to prepare for human exploration of the Red Planet.