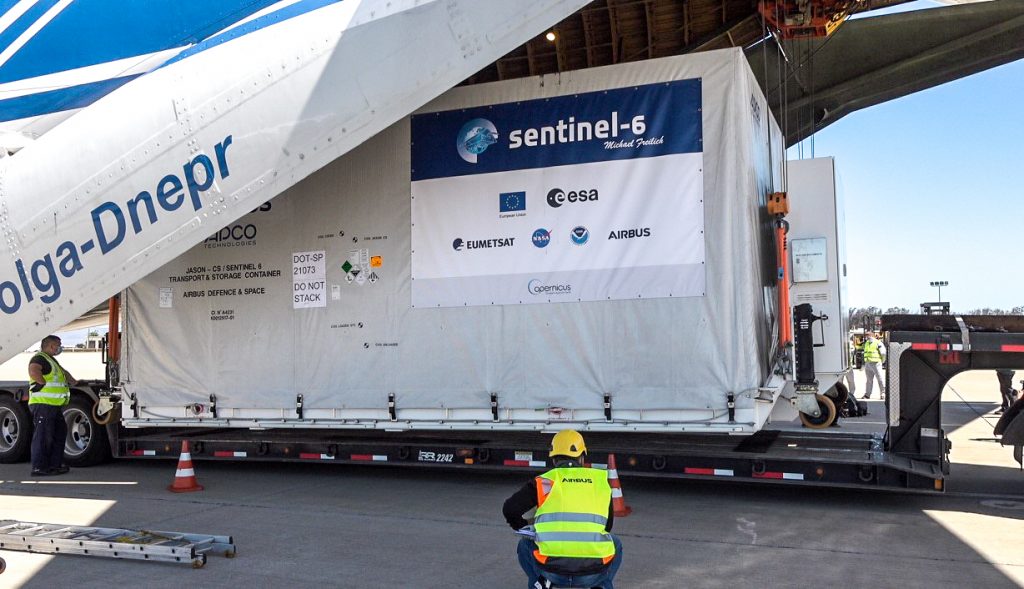 The Sentinel-6 Michael Freilich satellite, secured inside a shipping container, arrived at Vandenberg Air Force Base in California on Thursday, Sept. 24, aboard an Antonov cargo aircraft. It was offloaded from the aircraft and moved to the SpaceX Payload Processing Facility for checkout and preflight processing.
The mission is an international partnership and the first launch of a constellation of two satellites that will observe changes in Earth's sea levels for at least the next decade. Launching atop a SpaceX Falcon 9 Full Thrust rocket, Sentinel-6 Michael Freilich is targeted to lift off from Vandenberg's Space Launch Complex 4 on Nov. 10, 2020.
NASA's Jet Propulsion Laboratory in Pasadena, California, manages NASA's contribution to the mission. The Launch Services Program, based at the agency's Kennedy Space Center in Florida, is responsible for launch management.