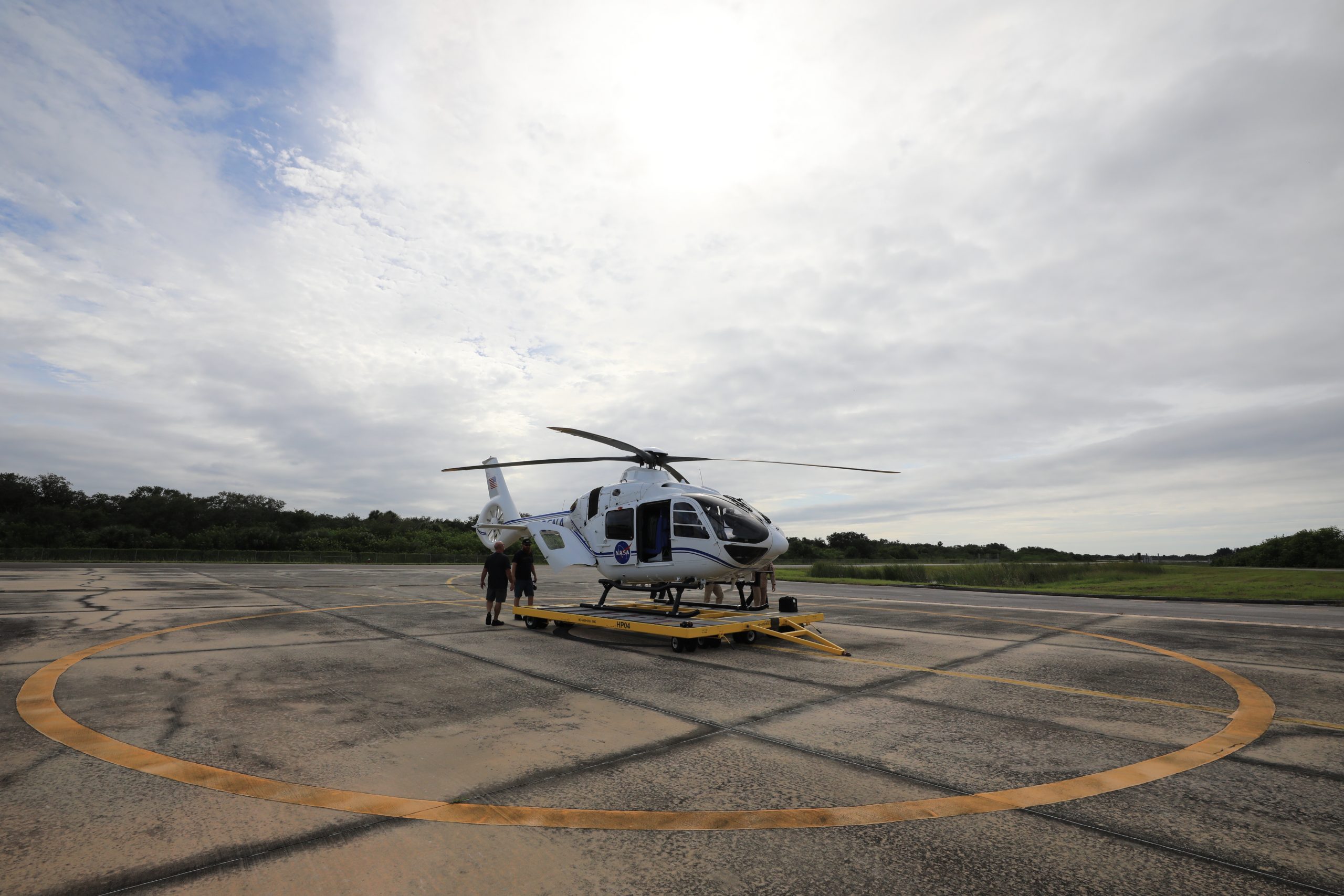 The safety and security of the world-class workforce and unique facilities at NASA's Kennedy Space Center in Florida is critical to the agency's missions. This week, Kennedy took delivery of two new, state-of-the-art helicopters to upgrade the center's fleet and provide improved capabilities to protect the spaceport from the air.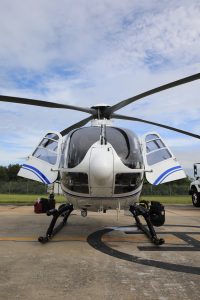 The two Airbus H135 (T3) helicopters arrived at Kennedy's Launch and Landing Facility runway on Sept. 30, after traveling from the company's helicopter production center near Columbus, Mississippi.
Kennedy's Flight Operations team maintains three security helicopters in its fleet and is in the process of replacing its trio of Bell Huey 2 aircraft. These new aircraft provide several technological and safety advancements, including a twin-engine system that provides a backup in the event of the loss of one engine, as well as more lifting power and expanded medical capabilities, such as better patient transportation and additional equipment and personnel in the event of a medical evacuation. It also offers increased stability when hovering at any altitude, which aids in aerial photography and other observation efforts.
The helicopters serve a variety of important uses at Kennedy. The center's security forces use the aircraft to patrol the sky and provide protection from above during launch operations, ensuring the area is clear. Additionally, Kennedy's environmental experts benefit from the ability to monitor wildlife and view and access difficult-to-reach locations across the 144,000-acre spaceport, which shares boundaries with the Merritt Island National Wildlife Refuge.
The team expects to be fully transitioned to flying these first two new helicopters later this year. A third new H135 is expected to arrive at the spaceport in early 2021, completing the fleet's upgrade.